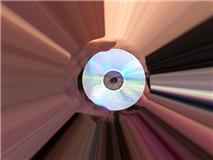 Mr. Martin Dornbaum M.S. is the Founding Director of the Health Professions Education Center (HPEC) at Hunter College.  Since its inception in 1988, the HPEC has met the educational needs of students at different instructional levels and operates as a comprehensive learning center using new media, computer programs, and audiovisuals as a primary teaching strategy.  As a technology integration specialist, Martin collaborates with faculty on their pedagogical use of IT and the improvement of learning outcomes of future health care professionals. His areas of interest include:  media-use in education, Nursing and Medical Informatics, On-line Clinical Tracking Tools, Electronic Medical Records, Bedside Computing, the use of high-fidelity patient simulators for teaching clinical and diagnostic competencies and decision making skills, Telemedicine, Translational Research, E-learning tools, Computer Assisted Instructional Software, Tablet and GRID Computing.
During his tenure at the HPEC, Martin has developed and overseen the largest collection of health related media in the City University of New York (CUNY).  The collection consists of over 4,000 titles including clinical research films, medical and surgical films, and topics of general health information.  Martin has served as a media festival judge, film reviewer, and beta tester of health related software for many of the country's top publishing companies.  He has lectured to undergraduate and graduate classes on effective methods of translating clinical research findings into mass communication tools and ways to utilize media for health promotion. Martin has also has served as a mentor to students in the Hunter College MFA  Program in Integrated Media Arts and as a mentoring faculty member of the Hunter College Center for Community and Urban Health- Research in HIV Intervention: Skills for the Community (RHISC) program.
Martin has been awarded several grants for his work in media and curriculum integration, including: Using Digital Video to Enhance Teaching/Learning and Research Objectives in Physical Therapy; Creating Digital Media to Enhance Lab Based Teaching and Learning; Improving Knowledge of Medical Terminology for Health Care Professionals; An Integrated Media Approach to Legal and Ethical Issues for Health Professionals; Multimedia to Enhance the Teaching/ Learning of Autism Spectrum Disorders; The Use of Educational Multimedia to Enhance the Study of Pluralism and Diversity in Healthcare; and Comprehensive Computer Based Review Strategies  for Professional Licensure Examinations. Also, in 2010 Martin will serve as Technology Officer for a five year HRSA grant which will train CUNY nurse educators on the latest nursing technologies.
Martin has an extensive resume as a filmmaker and is an expert on utilizing media for the promotion of health policy.  He was Associate Producer of both Stay Tuned: The Challenge of Hearing Loss, and the Emmy nominated film In Care of: Families and Their Elders. The latter film's eloquent depiction of the hardships of full-time caregivers led to a participating family's story being featured on the cover of Newsweek magazine. He has collaborated with faculty on a variety of health productions, including In Control, a videotape to promote adherence to a healthy diabetic lifestyle for minority elders, and on a video intervention entitled Reality Check, which teaches the importance of dual protection for pregnancy and HIV/STDs. Martin also produced the critically acclaimed films, A Life Apart: Hasidism in America and Hiding and Seeking. He has also co-produced segments which appeared on the national PBS series- Religion and Ethics Newsweekly. His many accolades include a Media Recognition Award presented by the Alpha Phi Chapter of Sigma Theta Tau (International Honor Society of Nursing), a Grand Prize from the North American Interfaith Film Festival, a CINE Golden Eagle, Independent Spirit Award nomination and two Emmy nominations.