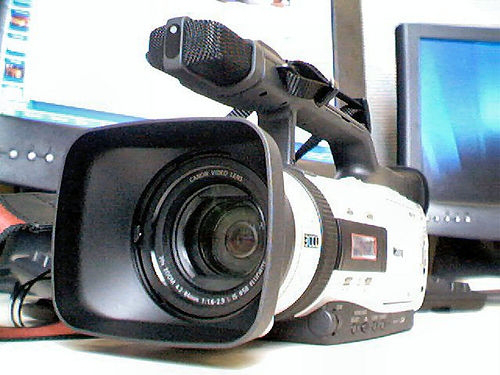 We live in a media-saturated age in which we are almost constantly surrounded by images and sound created to capture our attention.   Within this crowded media landscape, documentaries about health are capturing more and more attention from a wider audience.
Documentaries are important for how they shape our thinking about health, illness and our bodies.   One of the classics of documentary filmmaking is Frederick Wiseman's Titicut Follies (1967) in which he recorded life inside the Bridgewater (Massachusetts) State Prison for the Criminally Insane.  Wiseman's film documents the various ways the inmates are treated by the guards, social workers and psychiatrists.  Tied up for years in legal battles with the State of Massachusets, the film is now widely available.
Much has changed in the 40+ years since Titicut Follies appeared.
The shift from more expensive analog celluloid (film) to digital (video cameras and digital editing) has meant an unprecedented burgeoning in documentaries.  Now, there are simply more documentaries being created than at any other time.  This means that there are many more documentaries, both in theaters and on the television, for viewers to choose as part of their media diet.   And, documentaries about diet can sometimes prove economically and critically successful.  For example,  Morgan Spurlock's Supersize Me (2004)  grossed over $11 million dollars (in the first year alone) and was nominated for an Academy Award.
The shift from film to digital video has also meant that there are many more documentaries about health on television as well.   Most recently, for example, the American cable television network HBO launched a documentary series called "Addiction," funded by the National Institutes of Health (NIH) and National Institute of Drug Addiction (NIDA), which presents a strong and unequivocal message that drug addiction is "a brain disease" (HBO, 2007). In the very near future, media mogul Oprah is set to launch her network of documentary films, OWN, that may just prove to be another game-changer in the distribution of docs.
At the same time as the shift from film to digital video, there's been another important transformation: the rise of the Internet.  The pervasiveness of Internet technologies means that increasingly when we look for "information" we start with search engine rather than with a trip to the library.  Digital videos, often documentaries, are often what we stumble upon when we search for information.
Changes in traditional distribution networks for films have also expanded the audiences that see documentaries.  The conventional distribution networks, such as chain video stores and cable television channels, often made it difficult to find documentaries to watch.  With the seismic shifts in distribution wrought by what Anderson calls "the long tail"   documentaries that might draw a smaller audience can still be successfully distributed through online video outlets such as Netflix.
All of these changes together mean that we're living in a kind of golden era of documentaries.  Many of these documentaries,  like Supersize Me, Food Inc,., and The Cove, deal with important health-related issues.   Today, there are simply more documentary films in existence than ever before due to the rise in the independent and documentary film industry, the widespread use of digital video cameras by the general public, and the rise of documentary films in television.  And, because of vastly diversified distribution networks, many of these documentaries are now widely available at relatively low cost.  In addition, literally millions of short documentary films and clips from longer documentaries are available at no cost through online video portals, such as YouTube.com.
Those of us who are concerned about the public's health, and want to affect public policy in ways that can improve health, should figure out how to make the most of this golden age of documentaries.
For titles of health-related and social issue documentaries, see this list compiled by the author.
Jessie Daniels, Senior Fellow, The Center for Health, Media and Policy, Associate Professor, Hunter College