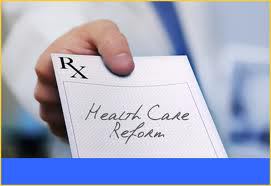 A Virginia federal appeals court today announced its plan to expedite review of a health care reform case with nationally significant implications.
Virginia Attorney General Kenneth Cuccinelli brought a legal challenge against the Affordable Care Act (ACA), also known as Health Care Reform. On December 13, 2010, U.S. District Judge Henry Hudson granted summary motion to Cuccinelli. Judge Hudson agreed with the suit that the federal government cannot mandate that individuals purchase insurance or face a $695 yearly penalty, a key ACA provision set to take effect in 2014.
Both Attorney General Cuccinelli and the U.S. Justice Department requested that the court expedite review of the case. Today that expedition was granted by the Fourth Circuit.
Cuccinelli is a rising star of the right. Elected before the "Tea Party" movement existed, he has said "On the issues the Tea Party cares about, I land right in their bull's-eye," according to the New York Times.
Prior to his 2009 election, the Washington Post editorialized, in a piece called "Mr. Cuccinelli's Bigotry," that "as attorney general, he would be an embarrassment to Virginia."
The Virginia case will be heard in May. Other states are mounting challenges to ACA. This week  North Carolina and Montana moved to join Florida, Ohio, Wisconsin, Iowa, Kansas, Wyoming and Maine in litigation against the law.