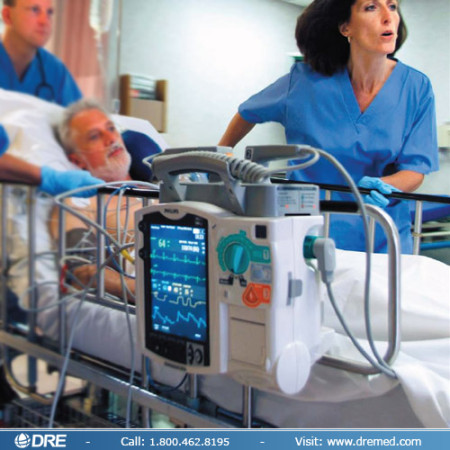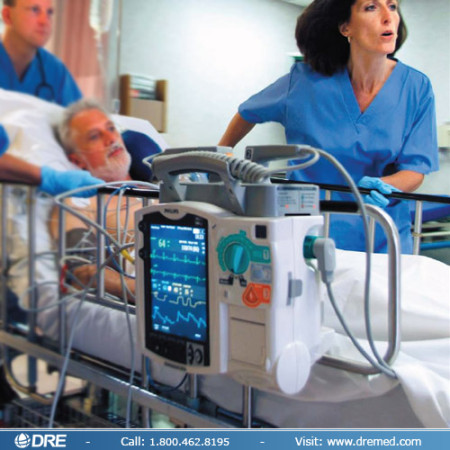 When you think of visiting a loved one during a hospital stay, what's the most vivid sense memory you have? The disinfectant smell? The Purell dispensers at every doorway? The crinkly paper gowns and sheets on the way to and from the OR?
For workers in hospitals, particularly nurses, one element is getting media attention this week: the sound of monitors and alarms going off.
According to the Boston Globe's Liz Kowalczyk, at one 15-bed unit at Johns Hopkins, over 940 alarms go off per day – that's one alarm every 90 seconds.
This Sunday, the Boston Globe published Kowalczyk's piece, "For Nurses, It's A Constant Dash To Respond To Alarms." NPR covered the article yesterday in a segment called "Nurses Can Become Desensitized To Hospital Sounds."
Another Kowalczyk article, also published in the Globe, also with a run date of February 13, was called "Patient Alarms Often Unheard, Unheeded." That article attributes over 200 deaths in the last 5 years to late response to alarms. Notably, it takes the focus off nurses in its title and subheadline, describing instead how "hospital staff" may fail to respond.
NPR's Michelle Norris asked Kowalczyk how nurses have responded to her articles. She responded:
"You know, I was very worried about the reaction from the nursing community because I didn't want the stories to feel like we were blaming them for something. And, actually, I was pleasantly surprised that they have acknowledged and confirmed that this is a big problem that they face. And they feel like it's very valuable to get a discussion of this out in the open."
What's your take? Are nurses getting an unfair hit here, or do these pieces point to systematic problems with overuse of monitors?