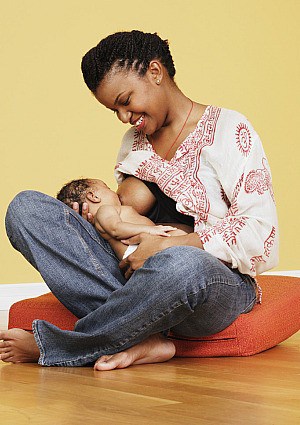 Barbara Glickstein is the Co-director of CHMP.
The Center for Health, Media and Policy (CHMP) recognizes that the public relies on the media to support decision making about their health – whether it's promoting healthy behaviors or supporting healthy public policies. We are guided in our efforts by a stellar team including CHMP's National Advisory Council member, Gary Schwitzer, who is publisher of the website HealthNewsReview.org, where reviewers grade daily health news reporting by major U.S. news organizations for "accuracy, balance and completeness". The public's ability to sift through the volume of information available is daunting and growing every day – I know because I find it daunting myself and check this site regularly. I recommend you do too.
So this week, when the IRS and First Lady Obama stepped forward with actions and words supporting breastfeeding, I followed the media coverage unfold and think it presents a good case study underscoring how critical CHMP's work is.
In Danielle Friedman's Daily Beast article, "Michelle Obama has officially endorsed breastfeeding, and her Tea Party critics are slamming her for it. But even as they score political points, are they helping her cause?" she reports on the range of reactions the media reported on nationally to the IRS announcement that breast pumps can be paid for with pre-tax Flexible Spending Accounts or deducted as a medical expense if her end-of-year total out-of-pocket medical costs add up to more than 7.5 percent of her income.
Included in her article she highlighted something new to me and I wonder if this is new news for you too – the Affordable Care Act passed last year included a  provision that  – "the health-care bill requires some employers to give nursing mothers break time and a designated place to pump."
She reminds her readers that in January "the surgeon general's office issued a "Call to Action to Support Breastfeeding," outlining steps families, clinicians, and employers can take."
Ms. Friedman asks if the response by those who oppose these actions, which she quotes in her article, have inadvertently helped spread a positive message on breastfeeding or hurt the cause. What's your take?