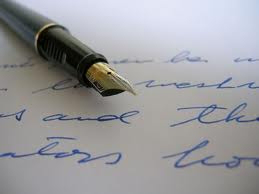 Jim Stubenrauch is a writer and editor with 15 years' experience in medical publishing, health care, and education.
A couple of weeks ago I attended a lecture by Rita Charon, MD, PhD, professor of clinical medicine at the College of Physicians and Surgeons of Columbia University and the founder and current director of Columbia's Program in Narrative Medicine.
Entitled "The Clearings of Narrative Medicine, or How the Sick and Those Who Care for Them Can Unite," the lecture was presented by the Center for the Study of Science and Religion, part of Columbia's Earth Institute.
Charon began her lecture by noting both the difficulty and the necessity of bridging the divide between the seemingly opposing worldviews of science and religion. "It's a very grand and risky gesture," Charon said, "to put an 'and' between opposites like science and religion."
Explaining the metaphor in the title of her talk, Charon said she has taken to calling narrative medicine a "clearing" to connote that the field, young as it is, is like a clearing in the forest, a place where sunlight shines and the undergrowth blossoms, and birds and animals pass through.
"There's a beauty and there's an enclosure and there's a safety," she continued, speaking in a soothing rhythm and saying that this kind of safe clearing is what the narrative practice of medicine seeks to create, a place where the stories of patients and providers alike can be told and heard, given and received. "So within these spaces or clearings that we make with our work, when we hold classes or workshops or conferences"—or when she solicits stories from her patients as in the anecdote, below —"what happens is this kind of clearing . . . where patients and families and doctors and nurses and social workers and chaplains—I'm going to go on—and poets and novelists and intellectuals and artists gather; and we gather in these clearings to know together what it means to have a body, to be mortal, to age, to become ill, to become better, and to be alive."
Charon, a general internist in practice with the Associates of Internal Medicine at Presbyterian Hospital, then spoke movingly of a devout woman, a Jehovah's Witness, who had been her patient for many years. Long ago, the woman had refused a blood transfusion after a cardiac procedure and came close to dying. Her husband and son stood vigil while she lay near death, and the hematologist had done everything possible to avoid the need for a transfusion, and she had lived. "She would have chosen death," Charon said, "but she lived."
Now, years later, her patient was a widow, living alone, seeming depressed and lonely. Trying to think of something to discuss that would give the woman pleasure, Charon asked her about her church work, going door to door. "Tell me a story about a visit when someone was grateful," Charon said to her patient. And the woman told her about a man who was grateful for the news that God had not forgotten him.
"These are the things that I learn in my ordinary practice of medicine," Charon continued. "The news that God has not forgotten us." And then, Charon said, when they moved on to the business of treating her patient's diabetes, hypertension, and osteoarthritis, they were in "a very different clearing than had I not heard that God has not forgotten."
Charon said narrative medicine is "medicine fortified with the skills of knowing what to do with stories, of recognizing them when they're told by our patients, and knowing how to tell our own experience." She spoke of working with young medical students, interns, nurses, and social work trainees who are "floored" by their first encounters with intractable suffering and death.
"They say, 'Is this what I chose, to live a life around sick and dying people?' And what we find gives them the buoyancy to continue as generous helpers, is for them to tell their stories to us. So we teach them how to write. The better they are at representing what they see about the world of illness, the better they're able to perceive it. So we help the students—and our colleagues—write their way through practice. And it's only when they write that they understand and can discover what it is that they've been through."
There's more I'd like to say about Rita Charon's lecture and her ideas about the narrative practice of medicine, and I hope to do so in a future blog post. In the meantime, please explore some of the links embedded in the text above. Also, a bibliography of publications by Charon and her colleagues in the Program in Narrative Medicine—some of which can be downloaded—are available online, here. And be sure to check out the program's Narrative Medicine Rounds, where you can find a link to an iTunes U archive of free podcasts.