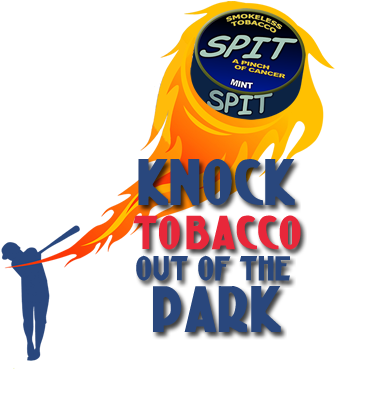 Barbara Glickstein is the Co-Director of the Center for Health, Media and Policy when she's not following baseball.
That's the true harbinger of spring, not crocuses or swallows returning to Capistrano, but the sound of a bat on a ball.  ~Bill Veeck, 1976
The Grapefruit League is over so let the games begin! As a public health nurse and serious baseball fan today brings good news on two fronts – it's Opening Day of the 2011 baseball season and top public health officials in 15 Major League Baseball cities around the country called on Commissioner Bud Selig and the Major League Baseball Players Association to ban tobacco use by players, managers, coaches and other staff at major league ballparks. Smart move to ask for the ban to prohibit tobacco use in the contract that takes effect in 2012.  The new collective bargaining agreement is being negotiated now.
I'm a New York Yankee fan and proud to see our Health Commission, Dr. Thomas Farley, is in the line-up adding his voice to the ban – "Major League Baseball players are role models for boys and young men, and their use of a deadly product sends a dangerous message. The truth is, smokeless tobacco causes oral cancer, and by starting young users on nicotine it may increase the chance that they will later take up smoking." Just wish that Commissioner Farley would have been inclusive in his statement and used gender neutral language to include females too. Although the majority of users are male, there are females who take up smokeless tobacco and suggestions that they under-report use.
We have to go extra innings on this measure, after all, steroid use is already banned and we know that issue hasn't gone away. Although, it is harder to hide wads of chewing tobacco in your cheek and spitting in public on the field when it's broadcast over national television.
Here's the Tobacco-Free Baseball campaign where you can chime in and sign a petition while cheering on your favorite player or team.
Now let's get that 28th ring…….Let's go CC. Play ball!