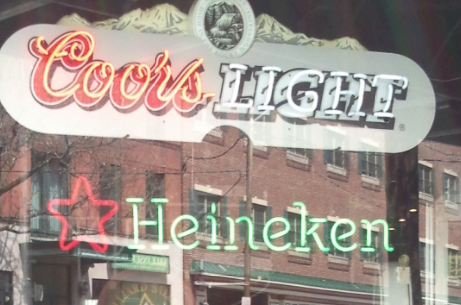 Mary Beth Augustine is a Registered Dietitian and Certified Nutritionist who uses diet therapy, medicinal foods, culinary herbs and spices, therapeutic teas, vitamins, minerals, herbs and essential oils as part of her nutrition care "toolbox". This was posted in her Nutrition News at  The Natural Nutritionist.

You may be asking yourself- what is PhotoVoice? PhotoVoice is a methodology used in the field of community development, public health and education which combines photography with grassroots social action. PhotoVoice participants are asked to represent their community or point of view by
taking photographs
developing narratives to go with their photographs
conducting outreach or other action
Below are a collection of photos that are thought provoking, compelling or just plain old worth a thousand words!

Doorway to poor nutrition
It used to be just the candy display at checkout that parents had to try to avoid. Now you can't even get in the supermarket door without being innundated with empty calories.
Empty calories after your long commute? Worked hard all day? Thinking of 'rewarding' yourself with some empty calories, food dyes, and high fructose corn syrup.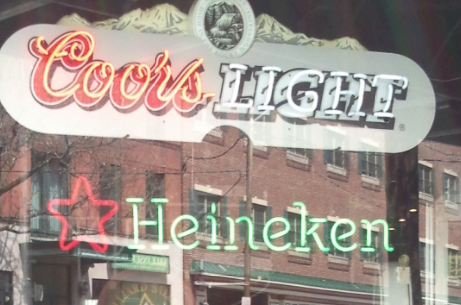 Neon, neon, everywhere!
Perhaps the most ubiquitous food cue in our environment- the neon sign. Often overlooked consciously- but not sub-consciously- or manufacturers wouldn't use this form of advertising. Now, consider this- did you ever see a neon sign lit up with 'Carrots' or 'Apples'?
Please join me in my project and share your Food Cues photos with me via email to marybeth@thenaturalnutritionist.com