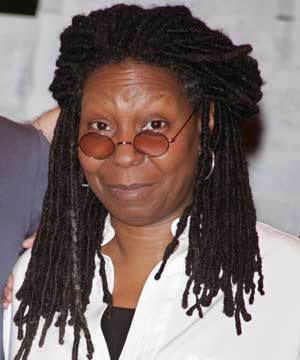 In 2002, I was the editor-in-chief of the American Journal of Nursing, the lead organizer of a state of the science symposium on urinary incontinence. The recommendations were published by the journal in 2003 and included a public education campaign. At the symposium, we talked about how we needed a public figure to be the spokesperson for such a campaign, but who would want to admit to not being able to control his or her urine?
So I was amazed to see Whoopi Goldberg as the lead spokesperson for a Kimberly-Clark ad campaign for "Poise", a new pad designed for women with LBL–"Light Bladder Leakage". I went to the designated  web site for this is a very clever and funny ad campaign and laughed out loud at Whoopi's portrayal of Cleopatra, the Statue of Liberty, Joan of Arc, and other women of history who are held up as examples of women who had LBL. Whoopi talks about her own experiences with it and says she calls it the "Spritz".
Why are we now talking about "light bladder leakage"? Kimberly-Clark must have conducted focus groups with women who said they didn't have urinary incontinence–which people today associate with Depends, another Kimberly-Clark product that has become a staple of comedy routines–but rather leaked a little water from their bladder sometimes.  As the campaign and Whoopi point out, 1 in 3 women experience LBL. So this is a huge potential market for Kimberly-Clark.
Here's the rub. Some women are reluctant to leave the house or go places where they aren't confident they'll be able to access a bathroom when they need one. The Poise pads could provide a solution for such women. But I couldn't find Whoopi saying anything about important preventive measures such as losing weight, pelvic floor exercises to tighten the muscles that can shut off urine flow, and reducing caffeine intake.
The site does have a section on "Learn about LBL" that includes these solutions but I'm disappointed that Whoopi didn't insist on a script that allowed her to emphasize going to this part of the web site.
According to the campaign, LBL can occur when you sneeze, laugh, cough, are squeezed, and other times that are everyday occurrences. So a woman would have to wear a pad everyday to catch that "light bladder leakage" whenever it occurred. Good for Kimberley-Clark's profit margin, for sure. If the ad campaign raises women's awareness about how to prevent even needing the pads, that will be a huge
public service.
What do you think of this ad campaign?
Diana J. Mason, PhD, RN, FAAN, Rudin Professor of Nursing and Co-Director, CHMP