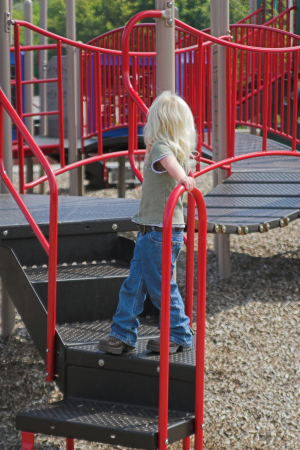 A small article in Saturday's New York Times reported on the selection of Judith S. Palfrey, MD, FAAP to head up First Lady Michelle Obama's childhood obesity initiative, "Let's Move." Dr. Palfrey is the past president of the American Academy of Pediatrics and is widely respected in pediatric health circles; she seems to be a fine choice for the position.
I hope Dr. Palfrey will take on this vital health issue on many levels. Perhaps one of the most important areas to address is the ongoing cuts in education funding – which all too frequently mean reducing or eliminating phys ed classes and many sports programs. Ralph Nader's organization, League of Fans, is pushing for a greater focus on physical education for all students, calling for better phys ed and more inclusive sports programs.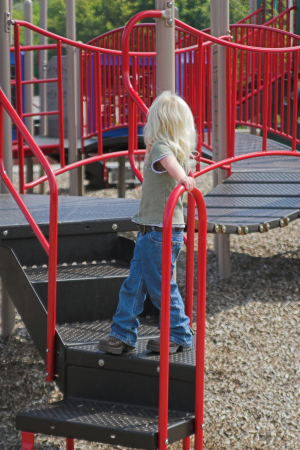 The group recently published Sports for All Students, the fourth report of its Sports Manifesto. They point to the No Child Left Behind Act as the major culprit in cutting sports and physical education programs. Classroom mandates mean something else needs to go. It's easy for administrators to cut out music, art, or sports to put more focus on math and reading.
Some one-third of children and teens 10-17 were overweight or obese in 2009, according to Trust for America's Health. That's over 12 million kids. Physical, psychological, and social consequences of childhood obesity have been well documented. TAH says that most Americans agree this is a huge health concern and that more preventive steps need to be taken immediately. One of those steps is funding more school phys ed and intramural sports programs. Study after study, story after story, show that physically active kids boost their cademic achievement.
Hmm… kids doing better in school. Isn't that the goal of No Child Left Behind? Maybe it's time to re-think some priorities. Instead of phys ed being viewed like a disposable paper cup, maybe it should be viewed more like fine china. I hope Dr. Palfrey agrees.