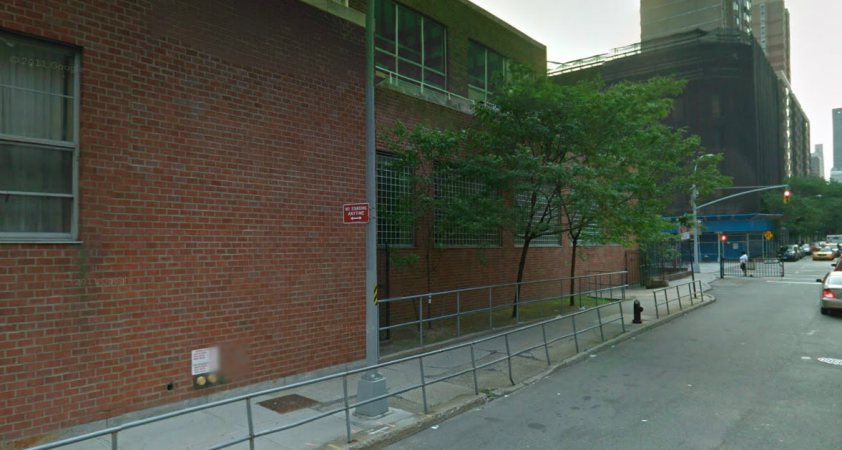 Steve Gorelick is Professor in the Department of Film and Media Studies at Hunter College of the City University of New York. For close to two decades, his undergraduate class at Hunter College, Myths and Images, has focused on the representation of HIV/AIDS and other health issues in media and culture.
Last week, right in the middle of an undergraduate course I teach – Disease and Disaster in Media and Culture — my students and I found ourselves smack dab on the site of the Hunter-Bellevue School of Nursing.  And, as if this didn't come as enough of a surprise, we found ourselves there on a hot and humid summer day in 1897.
We have been reading a wonderful new book by Paul Collins — The Murder of the Century:  The Gilded Age Crime That Scandalized the City and Sparked the Tabloid Wars — an account of the legendary Guldensuppe love-triangle murder of 1897.  New York newspaper readers literally learned about the case "piece by piece," as body parts of the victim began appearing at various sites around the city.
So how did our class end up on the site of the building now housing the site of our very own Center for Health Media and Policy?
The latter decades of 19th century marked a major turn toward empiricism in criminology. Physicians and scientists interested in crime began the practice of extensively collecting, categorizing, and analyzing both social statistics and physical evidence in an effort to understand who did bad things and why they did them.  This turn toward evidence was significant, but the evidence gathered was most often guided by absolutely nutty theories hypothesizing, for example, connections between facial features and criminal behavior.
During the months in 1897 that the story of the Guldensuppe murder captured public attention, the epicenter of cutting-edge knowledge in forensic criminology was New York City's Loomis Laboratory. The presiding expert, the legendary Dr. Rudolph Witthaus, Professor of Chemistry and Toxicology, discovered key evidence in the case. I would love to tell you more about the Dr. Witthaus's amazing combination of toxicological innovation and mind-boggling weirdness, but I would not want to spoil a great read. Let's just say that, while the Loomis Lab might have been the center of respected knowledge in forensic science, some of what passed for respected scientific orthodoxy was – well – simply wacky.
As I often do when my students and I examine a historical event and location, I plugged the address of the Loomis Lab into Google Maps so we could see the current appearance of the long-forgotten site.  And this is the picture that was projected on the screen.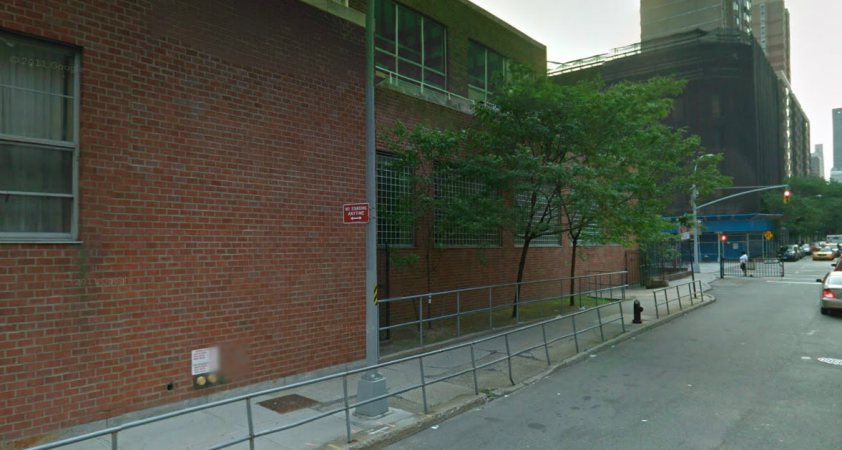 The Loomis Lab at 410 East 26th Street was on the site of what is now the Hunter-Bellevue School of Nursing. After a few moments of mental time-travel, in which I actually found myself giggling at the thought of Diana and Barbara as mad scientists creeping around a musty 19th century lab, something more serious came to mind.
At any stage in history, society has tended to look to the most legitimate and respected institutions and publications for cutting-edge knowledge about health and medicine. These institutions carry enormous symbolic legitimacy. While this legitimacy might on occasion be exaggerated and oversold, no small part of it is a function of having actually advanced knowledge, discovered effective treatments, and vastly improved patient care.
Thinking about the erudite Dr. Witthaus, though, and some of his nutty practices (not to mention his own involvement in nefarious activity),  reminded me of the extent to which we often allow ourselves – impressed with a veneer of symbolic legitimacy — to give a pass to scientific findings that deserve — no, require – serious, informed, and skeptical scrutiny.
An American Journal of Nursing, JAMA or Lancet or SCIENCE article, for example, should seriously engage our attention.  But the public seems to forget that science is not theology, and that these publications are not Holy Scripture reporting settled wisdom.  Findings are contributions to an ongoing and evolving scientific discussion and invitations to disagree and present contradictory evidence.
Unfortunately, such high-profile "certified" findings are often reported as the end of debates rather than the start of discussions. The result might be that subsequent findings on the same problem in the same publication are ignored.
One fascinating current example is the continuing debate that began in October, 2009 with the publication in SCIENCE of an article reporting the detection of an infectious retrovirus, XMRV, in blood cells of patients with chronic fatigue syndrome.  Rather than seeing all the subsequent controversy and contradictory findings as science at its contentious and skeptical best, the whole episode has been reported as evidence of failure and confusion.
Is it unrealistic to wish that a public with more sophisticated health science literacy might see this confusion as precisely how we hope our science will unfold – occasionally definitive, but more often an ongoing process of steps and missteps, advances and setbacks?
Awe is not always a bad thing. I confess to following science like baseball, and am the kind of nerdy guy who can instantly summon several names of researchers for whom my awe is boundless. Check out the work of three of my many "all-stars," — Susan Mango, Barry Marshall, and Robin Warren.
The point, though, is that awe – of individuals, institutions, publications — should never lead us to end debates or hold back healthy skepticism. Skepticism in science is an act of profound respect, not heresy.