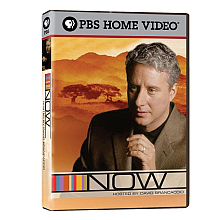 This post was written by Jennifer De Jesus a student in the Macaulay Honors College at Hunter and an avid movie watcher. She is also an employee of the Health Professions Education Center, which has one of the largest collection of health films in the New York City area.
In the path towards universal health care, an important step is revising our current health care structure, one that can hardly support the changing demographics of the American population. To truly provide better health care, more trained nurses must be incorporated into the system. The solution however, is not to simply increase the number of nurses, but to address issues that affect nursing schools, nursing faculty, burnout of nurses, and placement of nurses in needy communities.
NOW: Nurses Needed on PBS examines how the shortage of nurses is placing strains on the entire health caresystem, as well as efforts by hospitals to remedy the situation. According to a HRSA government study , by the year 2020, there could be a nationwide shortage of up to one million nurses, meaning more patients per nurse, which could result in poor quality for hundreds of thousands of patients.
"If there was ever a time in the history of this country when one thought about the match between a profession and the changing needs of people in the country, this is the time," Dr. Mary Naylor of the University Of Pennsylvania School Of Nursing explains to NOW reporter, David Brancaccio, during the program. Dr. Naylor also points out that people are not only living longer, but are also living with more chronic conditions, which significantly increases the demand for nurses.
Another contributing factor to the nursing shortage has been the shortage of faculty at nursing schools. According to the AACN's report on 2010-2011 Enrollment and Graduations in Baccalaureate and Graduate Programs in Nursing, nursing schools in 2010 turned away 67,563 qualified applicants from nursing programs citing, "insufficient number of faculty, clinical sites, classroom space, clinical preceptors, and budget constraints". Fewer nurses are choosing to teach the next generation of professionals, resulting in thousands of applicants being turned away from the nation's nursing schools. Potential nurse educators are instead remaining as senior nurses or turning to pharmaceutical (companies) for employment, which pay more than becoming faculty at a nursing school.
Higher wages and better benefits would decrease the gap in pay between clinical and academic nurses, increasing the retention of nursing professors, as well as encourage potential professors. A remedy to nursing faculty salaries revolves around funding, in which a collaboration between public and private donors can be formed. This partnership would allow nursing schools to increase salaries and benefits, as well as hire more faculty.
Another solution is to encourage more nursing graduates to pursue teaching careers. After all, the gap between tenured faculty and novice faculty is significant, with the former within a decade of retirement. Such bills, as the Affordable Care Act, provide more funding for doctoral students, financially encouraging nursing students into academia.
Hospitals have reacted differently to the shortage. Touro Infirmary in Louisiana is offering monetary incentives, special pay plans, as well as recruiting foreign nurses. Johns Hopkins Hospital in Baltimore offers the benefit of paying 50 percent of any college tuition for the children of nurses. Other hospitals are participating in a national wide initiative to provide nurses with a one-year residency. The University HealthSystem Consortium (UHC) and the American Association of Colleges of Nursing (AACN) Nursing Residency Program provides critical guidance in the transition of new graduate nurses into the professional setting; all with the intention to strengthen their commitment to nursing.
With roughly 100 Nursing Colleges, the UHC's and AACN's Residency Program is a good first step towards the national collaboration needed to handle the increasing demand for nurses. Like health care, the nursing shortage is not something Americans can afford not to fix.
Jennifer De Jesus