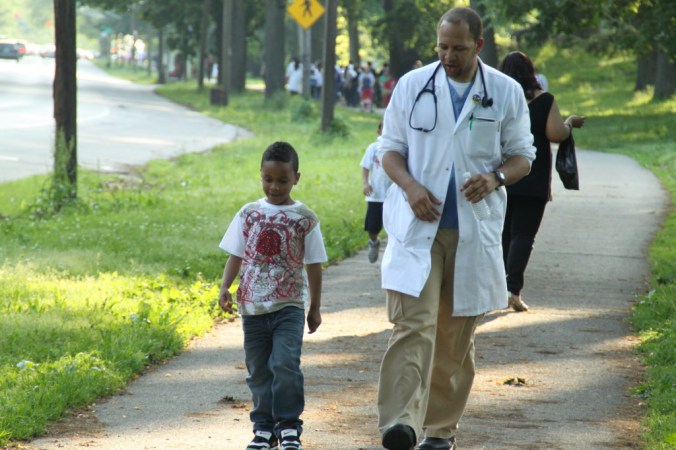 Healthstyles co-host Barbara Glickstein interviews State Senator Gustavo Rivera and Deepak Das, MD about two new community-based health initiatives in the Bronx.
Bronx CAN
(Change Attitudes Now) is an initiative spearheaded by the offices of Borough President, Ruben Diaz Jr., and Senator Gustavo Rivera.  Senator Rivera helped launch and joined the charge to change his behavior towards his food habits and commitment to exercise. He shares his love for his native Puerto Rican foods and how by just changing the portion size he could still eat these foods and experience weight loss. Yes, he CAN!
Dr Deepak Das, a third year Radiology resident at Jacobi Hospital, is with the  Committee of Interns and Residents(CIR/SEIU Healthcare) the oldest and largest housestaff union in the U.S. representing 1000 resident physicians in the Bronx. Bronx CIR advocates for systemic and environmental changes that impact public health in the Bronx.  They understand that health reaches beyond the walls of the teaching hospitals they work in actively promoting quality access to basic resources like housing, affordable and nutritious food, technology, fair wages, and health insurance.
Healthy Bronx Initiative brings medical residents out of the hospital and into the community – the most recent activities included a 3 mile community walk and a health screening for people living in buildings with code violations for mold. The Bronx Health Initiative objectives are "to empower patients to take control of their health and call attention to the public health implications of systemic social inequality".
This segment can be heard on wbai.org/archive