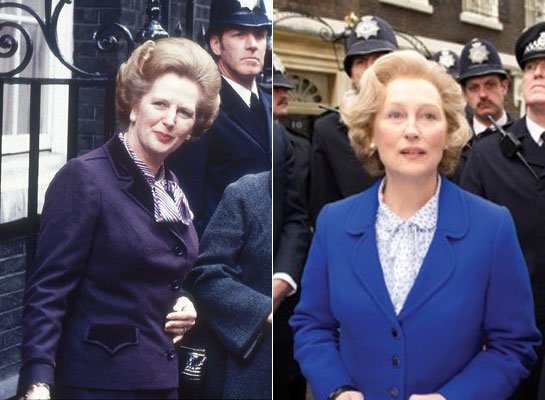 Barbara Glickstein  is co-director of the Center for Health, Media & Policy.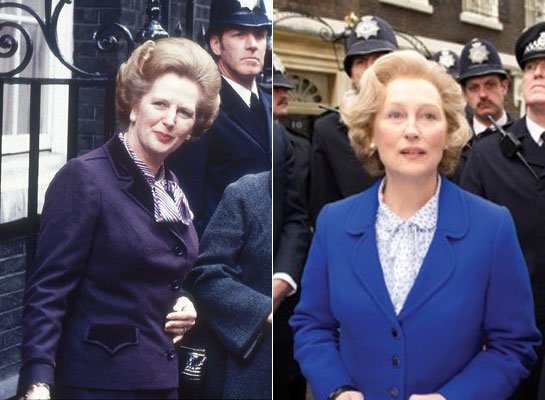 I saw Iron Lady, on opening day in NYC.  What has stayed with me, in addition to the brilliant performance by Meryl Streep as Margaret Thatcher, the former Prime Minister of the United Kingdom, is how artistically sensitive the issue of dementia was addressed. The screenplay was written by Abi Morgan and directed by  Phyllida Lloyd.   We meet the character Prime Minister Thatcher in her late 80s as she struggles with her aging, changing times and clearing out the belongings of her husband who recently died. Her day-to-day activities and diminishing public schedule is managed closely by her staff and daughter, who mean well, of course, as all of us do when trying to manage an elder facing dementia. This delicate balance of respecting their dignity and protecting them from harm  is a very thin line you often easily cross.
Her fears create a tension that is relieved for her (and this viewer) by visits/hallucinations by her husband Denis played by Jim Broadbent. When memories get triggered for Ms. Thatcher he arrives to stand by her side with a dance, a drink, some silly humor and unconditional love. This visual hallucination functions to keep her grounded and survive. She is a woman living on the edge –  intact enough cognitively to have that terrifying understanding that her dementia is progressing. There were many issues dealt with in Iron Lady, including women and power, grieving the death of a spouse, but for now I am seeped in reflecting on how it showed a woman facing dementia.
My 87 year old mother is living with mild dementia. I don't know if she has ever experienced hallucinations but after seeing this film I plan on talking to her about it. I know she plans on seeing this film. I wonder what her take will be on how dementia was portrayed. We'll talk about it and I hope it helps me better understand what she is living with.