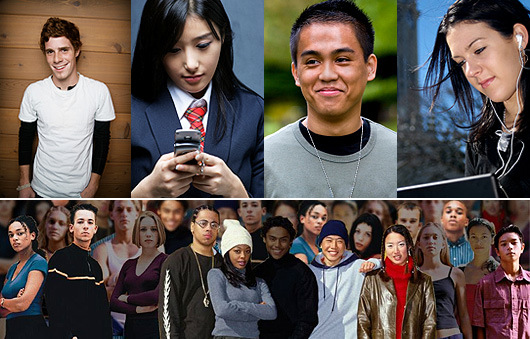 Barbara Glickstein is a boomer, co-Director of CHMP and loves the millennials.
The thing about predictions is – well, things like  Google, Twitter or Facebook come along. Who knew? I love the digital world and stay pretty connected myself. It helps living with two hyperconnected multitasking millennial  kids. I need to adapt and thrive digitally to stay relevant.
In the ancient past, when I wasn't texting, I'd call my kid's mobile phones, they'd never pick up and I'd leave a voice message. The following would then happen:
My mobile phone would ring, I'd answer it, and they'd say,  "hey, what's up ?"
Me: "Oh I left you a voice message."
Them: " I didn't listen to it – what's up?"
Me: I'd repeat what I said on voice mail.
It took me a few times before I figured it out. Don't leave a voice mail message. They showed me what a waste of time it was dialing into your phone's voice mail – listening to it and then returning the call. Smart millenniums try not to waste time. This often leads them to being accused of desiring instant gratification. Sometimes that's true but I think they're on to something bigger.
I used to think that most work meetings could have been a memo. Now, I think they could have been a text message.
A Pew Internet/Elon University survey asked people to predict to the year 2020 and how this cohort will do with their hyperconnected lifestyles. Who knows what we'll be calling it in 2020 but probably not hyperconnected. Read the report here.
I just signed up  to Pinterest. I'm not a millennial or early adaptor. But I try not to be too far behind from those leading the way.