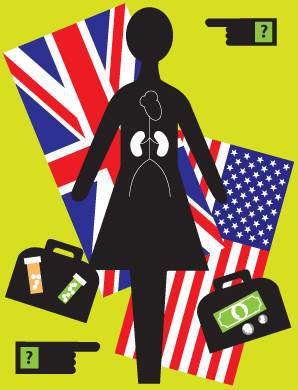 Charmaine Ruddock is a Senior Fellow at CHMP.  She joined the Institute for Family Health formerly known as The Institute for Urban Family Health in 2000 to direct Bronx Health REACH, a coalition of 50 community and faith-based organizations, funded by the Centers for Disease Control's REACH 2010 Initiative to address racial and ethnic health disparities.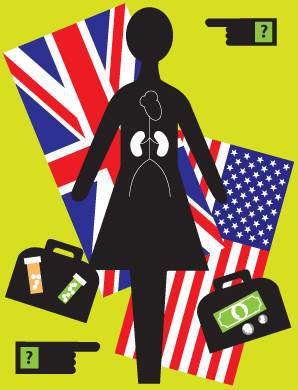 A few months ago, Bronx Health REACH and its 3 fellow REACH projects  in New York  played  hosts to visitors from the UK who wanted to hear, see, feel and, where possible, even touch the work that we were doing in our respective communities to address the problem of racial and ethnic health disparities.  For those who may not know, there are 40 REACH communities across the country who are part of the Centers for Disease Control and Prevention's cornerstone effort to have local communities design and implement solutions to the health disparities in their respective community.  Community can be a geographic location or a unique socio-cultural ethnic/racial grouping.  REACH which stands for Racial and Ethnic Approaches to Community Health focus is on eliminating underlying determinants through policy, system and environmental change.
The UK visitors are part of a collaborative effort by CDC, the UK Department of Health Communities for Health (C4H) program, the International Union for Health Promotion and Education; and Health Action Partnership International to create a REACH US/UK Learning Exchange project aimed at cultivating a learning exchange between select communities in the US and the UK.  The exchange is designed to provide participating communities with opportunities to share interventions and tools found to be effective in addressing social determinants and ensuring health equity in disparate groups.  The ambitious goal of this learning exchange is that the best practices and lessons learned from the work done in these communities will be disseminated to inform and improve global public health.  For the US visit, four English local authorities were twinned with cities in the US- Nottingham with New York (Brooklyn and the Bronx); Sandwell with  New York; Stoke with Alabama; and Coventry with Boston and New York.
The first thing that struck Bronx Health REACH about our group of visitors was that one of them was an elected official.  As we described our work to them and took them on tour of the sites of some of our Bronx based partners their responses were around four key points.  1) Our Bronx Health REACH team did not include elected officials (an issue they visited time and time again); 2) the depth of our community engagement and involvement; 3) the paucity of our healthcare system.  (They left with a burning commitment to thwart any effort back in the UK to adopt or borrow any aspect of our healthcare system); and, 4) the level of poverty they saw led them to rethink what they pointed out was their very distorted view of the American safety net system.  Following are some of the points they made in their report documenting their reflections of what they saw and understood of our work within the larger context of addressing the determinants of health disparities.
Individual projects have not been set up to overcome huge barriers.  Challenges such as structural poverty, denial of access to adequate health care for specific groups, lack of public sector infrastructure etc. are too large to be overcome at a local level.
The challenges in implementing health program based on a social determinants approach include scaling up, managing policy changes, developing cross-sector processes and ensuring sustainability. There is a need for partnership and collaboration across sectors so that a common vision and objectives can be identified and implemented.
An asset based approach appears to be the way forward at a community level.  The projects had a good understanding of the importance of using assets that already existed in their communities and there were excellent examples of how this had been achieved.
There was much evidence that small amounts of funding at a local level enable innovation. However, if success at a project level is to be maintained or expanded there is a need for clear, high-level strategic leadership, accompanied by long-term funding focused on reducing health inequities?
It is not usually the remit of community-based projects to strive for health to be embedded in all policies at a higher strategic level.  However, it is clear that the projects tried to influence policy makers to consider health in its widest sense.
It was a unique and welcome experience to see our work through their eyes. So much of their interpretation of what they saw is what REACH communities have understood and have been advocating for as a new framework for sustained response to health inequities.  It is also what informs the work of the National REACH Coalition and its offspring, the National Health Equity Coalition at the federal level.
A reciprocal trip is being planned for the REACH grantees to visit their UK counterparts in summer 2012. It will be interesting to look at their communities, their safety net system, and efforts to address the determinants of health through our particular lens of health care access, and socio/economic/environmental determinants of health.
I will keep you posted.
Charmaine Ruddock