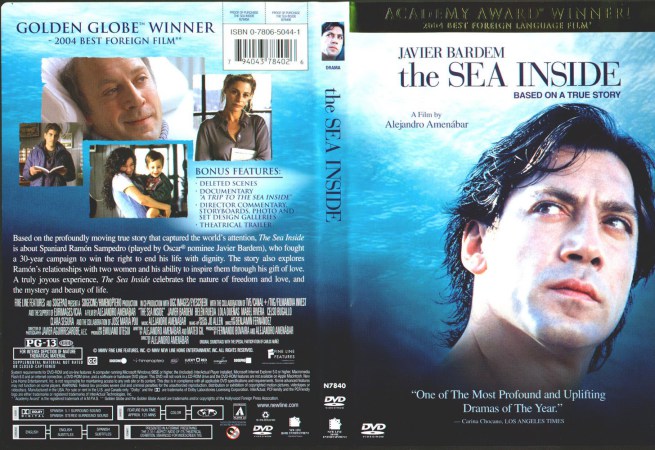 This post was written by Jennifer De Jesus a student in the Macaulay Honors College at Hunter and an avid movie watcher. She is also an employee of the Health Professions Education Center, which has one of the largest collection of health films in the New York City area.
"Mar Adentro" — "the Sea Inside"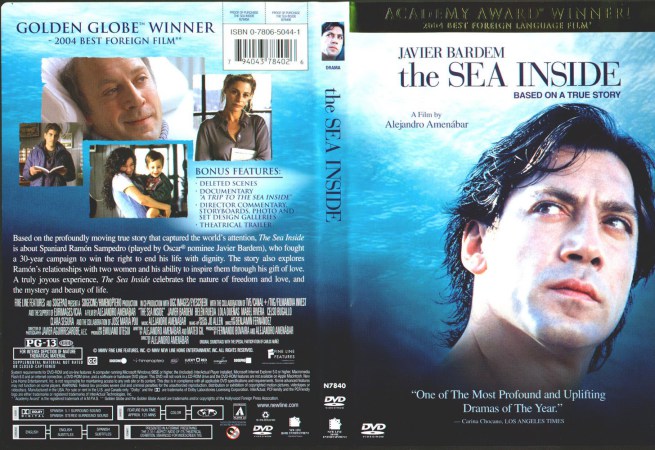 Based on a true story, "Mar Adentro" focuses on the life of Ramón Sampedro, a Spanish quadriplegic who campaigns for 29 years for euthanasia and the right to end his life.
At the age of 25, Ramón Sampedro sustained a complete spinal cord injury because of a diving accident near his fishing village in Galicia, Spain. Immediately after the accident, Ramón knew he wanted to commit suicide, a task now physically impossible. His unwavering desire for death, for almost three decades, was Ramón's main argument for euthanasia. "The Sea Inside" captures Ramón's legal appeals to the lower and higher courts in Spain, as well as his appeals to the European Commission on Human Rights in Strasbourg.
Although an enormous amount of sympathy is garnered by Ramón, the film provides many moments of heated arguments, fleshing out the many conflicts and nuances within the debates surrounding assisted suicides.
One of the most heart-wrenching scenes occurs as Julia, Ramón's lawyer, friend, and love interest, falls down steps due to a heart attack, and Ramón (who is facing the opposite way) is only able to yell her name. The panic and fear, mixed in with anger over his inability to help or even see her, is multiplied with every shout, until the scene fades into the darkness.
Another equally powerful scene, filled with quick, witty banter between Ramon and a quadriplegic priest, continued to expand on the conversation on euthanasia. Unable to actually speak face-to-face due to an issue with the stairs, the men resort to speaking through a messenger, one of the priest's helpers. The running up-and-down the stairs adds humor to such a serious topic, without detracting the valid and strong points made on each side.
"Mar Adentro" does a great job contributing to the conversation on death and dying, In Spain, is has become part of the  public health narrative  and legislation supporting palliative care and death with dignity.
"Living is a right, not an obligation," Ramón states moments at the dramatic end of the movie, yearning to appeal to the notion of free will within us all.
This film (as well as the BBC documentary "Right to Die") is an important resource for the conversation about death and dying.  Viewing it, alone or with someone, provides moments of reflection and food for thought that can contribute to a  balanced discussion on euthanasia.