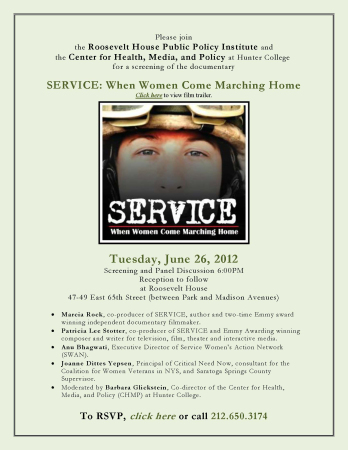 The Center for Health, Media & Policy in co-sponsorship with Roosevelt House Public Policy Institute at Hunter College will be screening the documentary, Service: When Women Come Marching Home.  Barbara Glickstein, co-director of CHMP, is a member of the Advisory Board for the film.
SERVICE: When Women Come Marching Home portrays women veterans as they transition from active duty to their civilian lives. The film sheds light on their personal battles with service trauma, their fight to overcome emotional and physical injuries, and the challenges they face in accessing health benefits and care. Click here to view film trailer.
To RSVP to this event, click here or call call  212.650.3174.