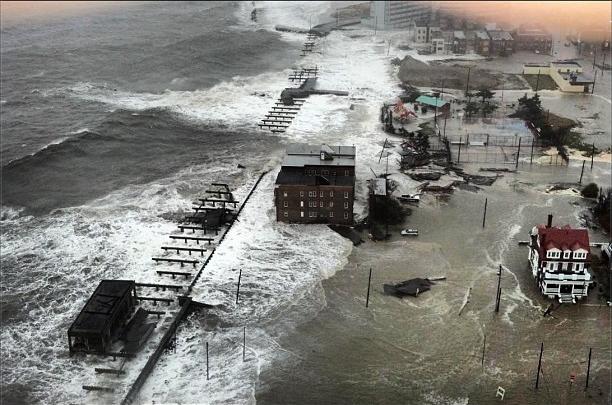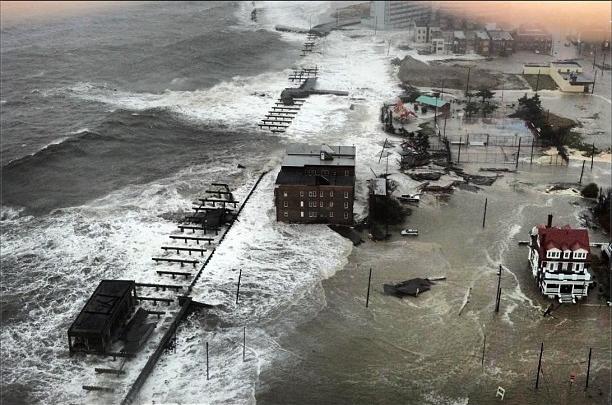 It's been a week since Hurricane Sandy it the eastern U.S. The big news today was not about President Obama's re-election. It was the forecast for another nor'easter.
Many in the New York metro area are still struggling in the aftermath of this giant storm. Thousands still lack power. They're cold, tired, and frustrated. Large trees still lie across many streets, forcing detours. Hundreds and hundreds lost homes and cars, and sadly some even lost their lives.
It's not only the physical upheaval that tri-staters must cope with. It's also the mental health effects of this unnerving act of Mother Nature. I asked my friend Alison Pratt, PhD, a private practice psychologist in Floral Park, NY about the anxiety that accompanies natural disasters like Sandy. She focused on what most of us are now experiencing. Those living through extreme scenarios in places like Breezy Point or Staten Island have a different level of trauma to contend with, but Dr. Pratt reminded me that even the more "mundane" events like long lines for gasoline or downed phone lines are still very stressful.
For example, many who lost power are feeling a lot of resentment, anger and helplessness, she told me. "You start  with a can-do attitude when everyone is in it together. But then you begin feeling left out, or victimized by the power companies, when other neighborhoods come back on line and yours doesn't."
Things still are not normal, she said. People are worried, they're not sleeping well, their routines are disrupted. If you don't have good coping skills you're going to be more affected. Those who cope with stressful situations well will bounce back faster; those with a more negative, "nothing we can do" attitude are at higher risk for longer term post-traumatic stress reactions.  "Many people – especially those that lost their homes – also feel like they have lost part of their identity."
The American Red Cross stresses that survivors need to know it's ok if they need additional support. It's also important for those who were not affected to be aware and sensitive to others' heightened emotions. Attention spans may be shorter. Making even simple decisions can be harder. Physical symptoms like nausea, rapid heartbeat or fatigue may set in.
The International Stress Foundation suggests that finding something to do, like helping a neighbor, and setting priorities are good ways to cope with the after-effects of disasters. Taking it one day at a time is the best approach, they advise. My friend Alison agrees wholeheartedly. Taking some kind of action, taking control over a situation will help you feel better, she said.
Many free resources are available for hurricane survivors and for those who want tips on how to support victims of the storm:
Managing Hurricane Stress (American Psychological Association)
Disaster Distress Hotline: 1-800-985-5990 (Substance Abuse and Mental Health Services Administration)
Recovering After a Hurricane (American Red Cross)
www.fema.gov (or call 1-800-621-FEMA)
www.DisasterAssistance.gov (to apply for federal disaster assistance programs)
www.worklife.ny.gov/eap ( to locate EAP coordinators State wide)