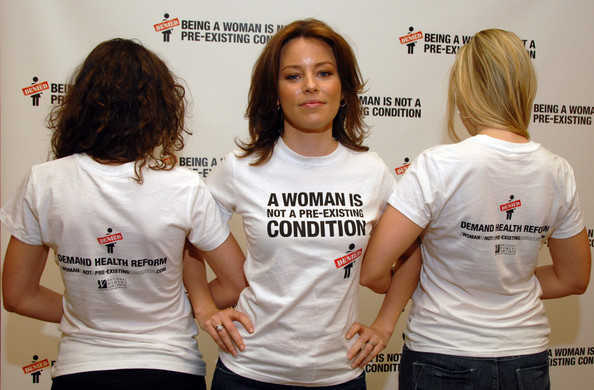 The health care law is working for women. But for many reasons women have learned that we can't breathe easy when it comes to access to health care.  As we've seen recently in the debate over access to birth control, the promise of expanded access to affordable health care for women only comes with the force of law behind it.
The Affordable Care Act took on gender rating inequality. Clearly related to the health and well-being of over half the population.
Women spend $1 billion more annually on their health insurance premiums than they would if they were men because of gender rating, according to a recent report by the National Women's Law Center. The report shows that in states that have not banned gender rating, more than 90 percent of the best-selling health plans charge women more than men. One plan even charges 25-year-old women 85% more than men.
A provision in the Affordable Care Act eliminates gender rating, or charging women more because they're women.  In late November, Health and Human Services released the new regulations that prohibit insurers from charging women a higher premium than men. These regulations go into effect in 2014. The health law permits insurers to vary premiums based on four factors: individual vs. family enrollment, age, where the insured people live and tobacco use.
Women have been paying more for health insurance and make less money because of the gender pay gap, which is closing at glacial speed.  The Institute for Women's Policy Research reports that in 2010, female full-time workers made only 77 cents for every dollar earned by men, a gender wage gap of 23 percent.
This new law exists to stop the discriminatory practice that currently exists when women purchase health insurance. But laws can be changed or overturned out of existence. And many existing laws don't go far enough. The passage of the Equal Right Amendment is what is needed to finally provide women with their rightful place in our society – fully equal under the law. Studies show that improving the condition of women raises the standard of living for the community as a whole. Now that's good public health policy.
Barbara Glickstein is co-director of the Center for Health, Media and Policy at Hunter College.