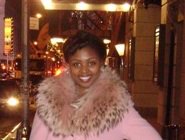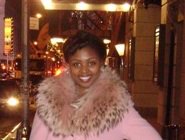 This is a guest post by Linda Kamateh who is a recent graduate of Syracuse University's Newhouse Executive Master's in Communications Management Program and a Senior Media Associate at NewYork-Presbyterian Hospital.
I just completed my graduate studies at Syracuse University's Newhouse Executive Master's in Communications Management Program.  I've spent the last year reading lengthy research studies and interviewing health care public relations professionals for my capstone on this topic. From this extensive research, I've compiled a list of the Seven Must Haves  to launch a social media health campaign.
Engagement with your audience is key and I discovered that while most of the communicators I spoke with use social media to post materials they are unclear or unable to use these mediums to engage with their audiences. The unique benefit of using social media outlets such as Twitter and Facebook is audience engagement.
Below are seven concepts that health care communicators should consider when developing social media campaigns or integrating social media into an existing mass media outreach effort to maximize engagement.
The Seven Must Haves of a Modern Social Media Health Campaign
Identify a target audience that is using social media as a platform to discuss issues relevant to your campaign. You will have a better chance of engaging with your audience, starting a real conversation and getting real-time feedback instead of merely posting information that may or may not be read.
Create opportunities for your audience to share your information via multiple platforms and the campaign should in turn post their information on multiple social media channels. You want as many people as possible to see/hear/read your information and the best way to do this is to give your audience a variety of ways to share your messages with their networks.
Identify campaign ambassadors, these are the bloggers, tweeters, and Facebook users who have the power to influence their friends and social networks and can deliver your message with more authenticity to your target audience.  Consider them the influencers.
Encourage message co-creation.  Identify opportunities for your target audience to not only repost your materials but convey the message in their own unique and perhaps more relatable way. One of the most interesting articles I read was Abroms and Lefebvre'sstudy of President Barack Obama's 2008 presidential campaign. The authors noted the impact personal endorsements from the general public had on the campaign's overall outreach – we all remember the Obama Girl.   People trust outside sources more than they do official messages and the Abroms' study suggests that health care communicators employ similar tactics for delivering health messages.
Integrate traditional media and social media.  All of the practitioners I interviewed understood the concept of using social media to post their television stories, newspaper articles and radio segments. This extended their messages to the social media audience and reporters also posted the coverage on their own social media outlets. Bloggers who post messages may engender traditional news coverage of the campaign as well.
Create measurable objectives for the campaign. So many of the people I spoke to could not measure the impact of their social media campaigns. It is always important to create objectives that can be tracked and reported on at the end of the campaign and that can be attributed to the actual campaign efforts.
Consider how often and when you want to post information. Posting relevant information in a timely and consistent manner is a great way to sustain an online conversation on social media.
by Linda Kamateh