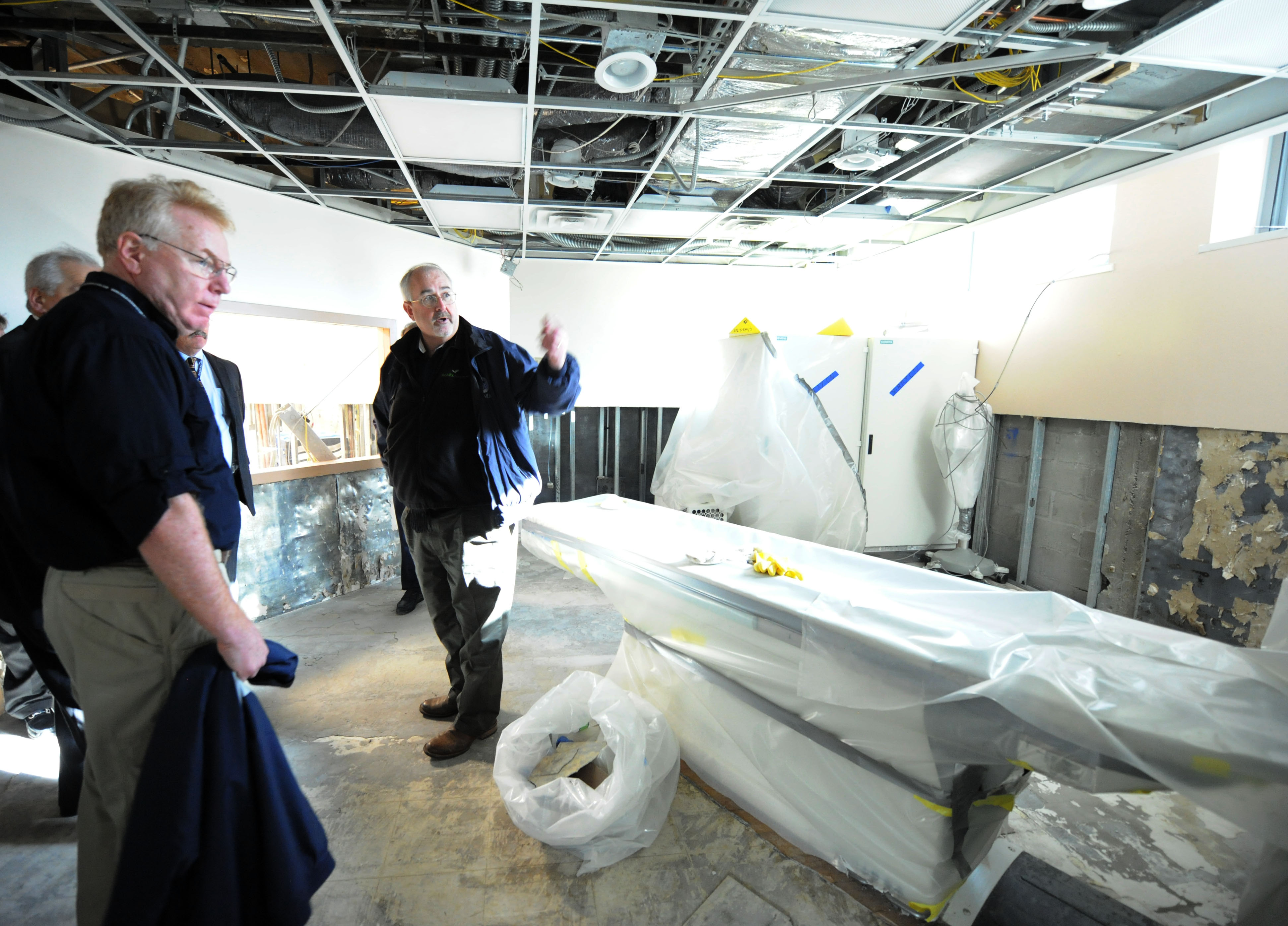 Joy Jacobson is a CHMP senior fellow. Follow her on Twitter: @joyjaco
After much controversy, the U.S. Senate finally approved a $50 billion Hurricane Sandy relief package on Monday, which President Obama signed on Tuesday night. It took nearly three months for Congress to endorse the aid—a delay that many residents of New York, New Jersey, and Connecticut, especially those most severely affected, found inexcusable.
My report on how four New York City hospitals damaged in the hurricane have fared in the weeks after—and how the city's nurses have responded—appears in the February issue of the American Journal of Nursing. Bellevue Hospital, the Veterans Affairs Medical Center, NYU's Langone Medical Center, and Coney Island Hospital all had to evacuate patients and remained closed or only partially reopened for many weeks.
The slow recovery has affected the lives of many patients and clinicians. Some say the recovery is taking too long. Mary Fitzgerald, a nurse at Montefiore Medical Center in the Bronx and a member of the New York State Nurses Association, participated in December in a protest at the home of Mayor Michael Bloomberg to demand a stronger response from the city. Fitzgerald told me:
In our great city, unfortunately, there was an inadequate disaster plan, and the entire hospital infrastructure was stressed. If people don't evacuate, then what? If a storm can knock out all of this, what do we do? The city has got to be more transparent. We're looking for stronger alliances.
WNYC's Fred Mogul reported on Wednesday that Bellevue hospital still plans to offer full services this month. But the needed repairs to the 22-story facility have included, according to Mogul, damage to the vast electrical and heating systems, water pumps, and even elevators, at a cost in the hundreds of millions of dollars. 
Beth Israel Medical Center saw an upsurge in patients in the wake of the closures of Bellevue and NYU Langone. As Alissa Fleck reported on Wednesday in New York Press, Beth Israel has seen a doubling of ambulance volumes, and its ER sees as many as 450 people a day, up from an average of 320—what Fleck calls "the dire circumstances of a facility still facing the fallout of a disaster which shut down every other hospital in the lower third of Manhattan."
Earlier this month on the WBAI radio show Healthstyles, CHMP cofounder Diana Mason interviewed chief nursing officers from two afffected hospitals, discussing the many ways the city's clinicians have gone above and beyond to care for patients in these weeks and months. Click here to listen.
What do you think? Has enough been done to ensure adequate care in the nation's largest city in the months after the storm?