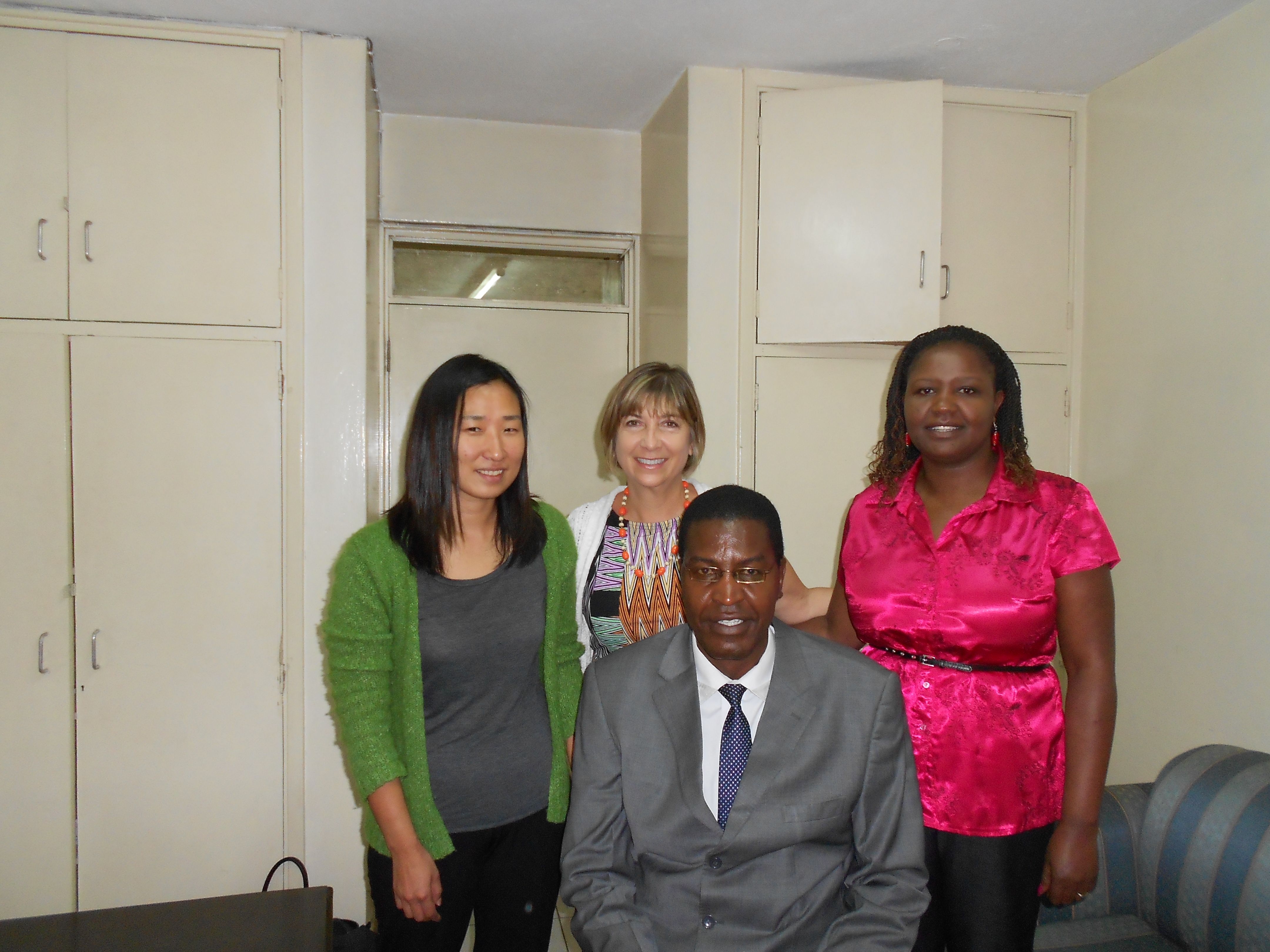 Senior Fellow Nancy Cabelus, DNP, MSN, RN, is an international forensic nurse consultant currently working with Physicians for Human Rights on a program addressing sexual violence in conflict zones in central and east Africa.
In recent weeks I returned to Kenya to continue my work with Physicians for Human Rights, Program on Sexual Violence in Conflict Zones. In Kisumu, Kenya our team held a training workshop for 30 professionals on the cross-sectoral response to addressing the needs of survivors following sexual violence. Participants not only told us how greatly they appreciated the training but how important it was for them to meet and collaborate with colleagues from within their own community. It was an unusual opportunity that nurses and doctors would be invited to sit in the same training session as police officers, lawyers and magistrates.  However, all sectors must learn to work together to properly investigate cases of sexual violence. A critical outcome of the workshop was that the participants all committed to holding follow-up meetings to continue collaborating on this newly formed network with a nurse taking the lead as the group coordinator.
Following the workshop, I returned to Nairobi where I had the pleasure of meeting Yeon Yoo, a registered nurse and trauma counselor from Seoul, Korea who has been working extensively with HIV infected women through an NGO called Harvest Women Center. Ms. Yoo is the daughter of CHMP Visiting Scholar, Nahmee Choi. Months ago, I virtually introduced Yoo and Choi to my Kenyan friend and colleague, Irene Mageto who resides in Nairobi. Mrs. Mageto is a registered nurse, lecturer, and PhD student.
Mageto is currently conducting a needs assessment in three clinical venues in Nairobi to determine the need for a forensic nursing training curriculum in Kenya. She invited Yoo and I to meet Dr. Peter Ngure, Dean of Science, Engineering and Health, Daystar University, to provide background information on forensic nursing and how forensic nursing education could be introduced to nursing schools in Kenya.  The Nursing Council of Kenya now requires 22 hours of lectures on forensic nursing within the basic nurses' curriculum. The challenges for implementation include identifying qualified experts to teach forensic topics and finding financial support to start up and sustain support programs.
Forensic nursing science is the practice of nursing where health and legal systems intersect. Forensic nurses often work with patients who have been exposed to some form of violence and have suffered injury or trauma as a result. Clinical settings where forensic nurses work are gender based violence recovery centers, forensic psychiatric hospitals and emergency/trauma centers.
Educating health care professionals and educators about the role of forensic science in addressing sexual violence continues to evolve. These key partnerships and critical conversations are moving it forward.      Nancy Cabelus