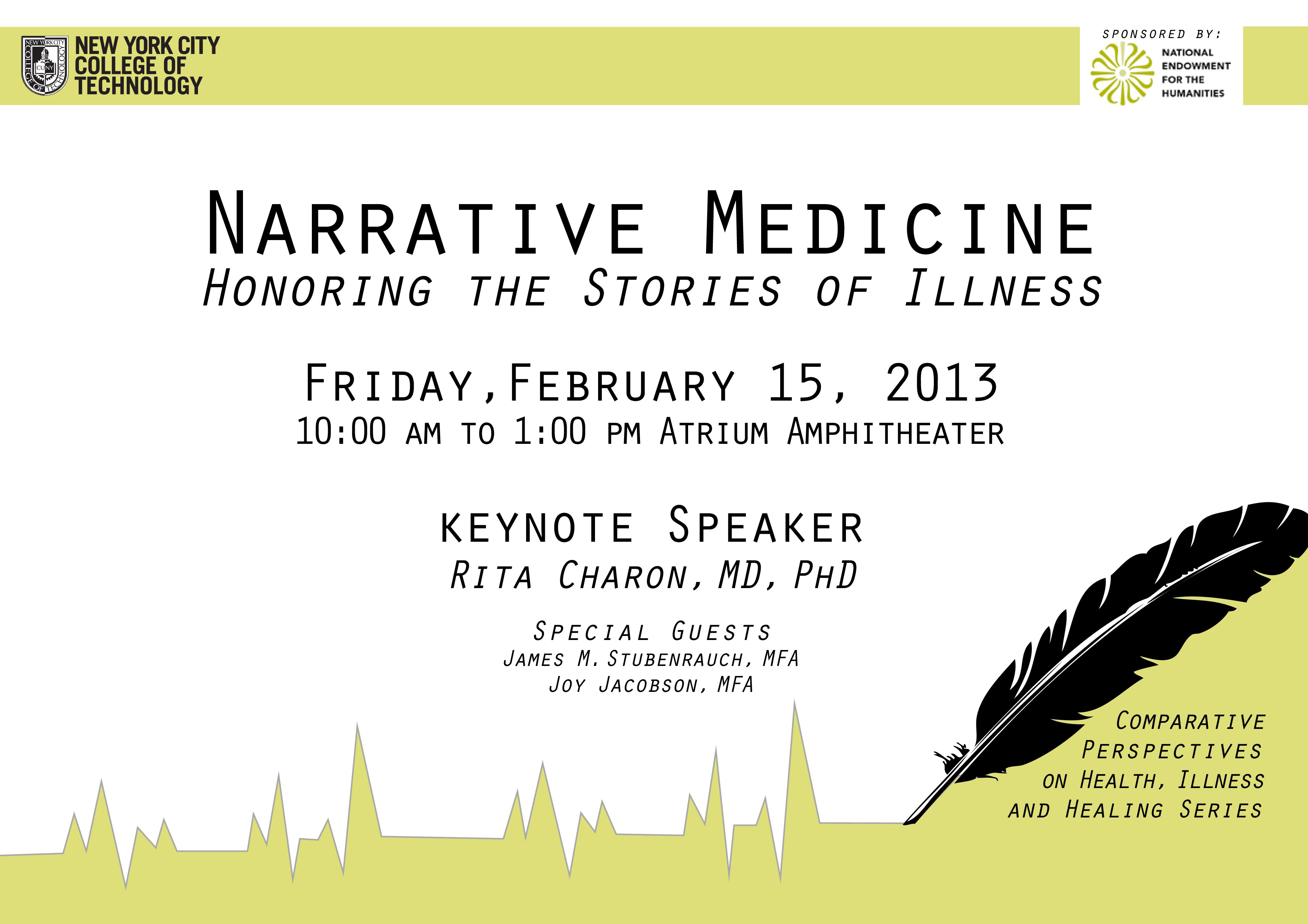 Jim Stubenrauch is a senior fellow at the CHMP.
A quick notice about an upcoming event—this Friday—for anyone interested in narrative medicine and interdisciplinary studies in health sciences and the humanities: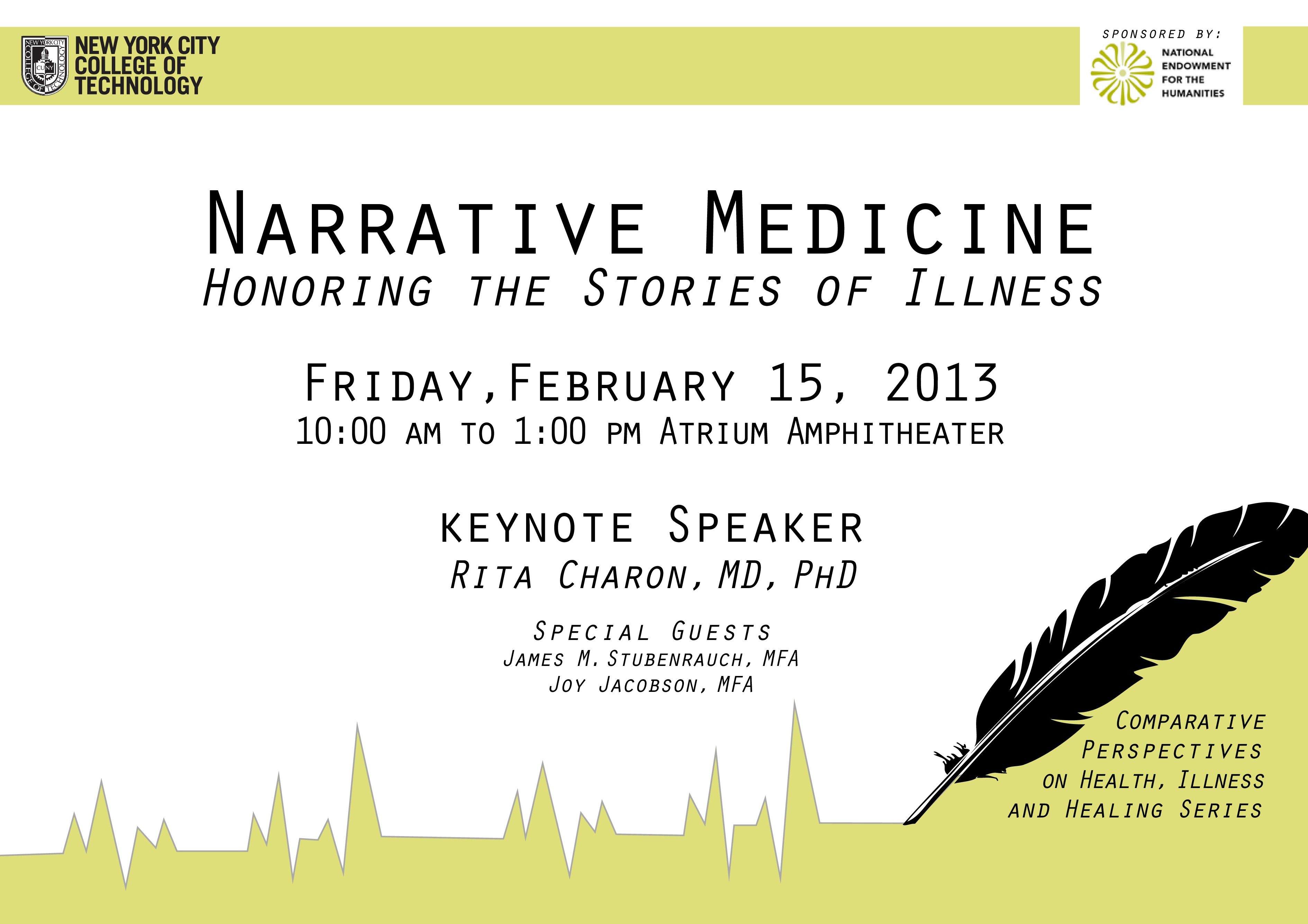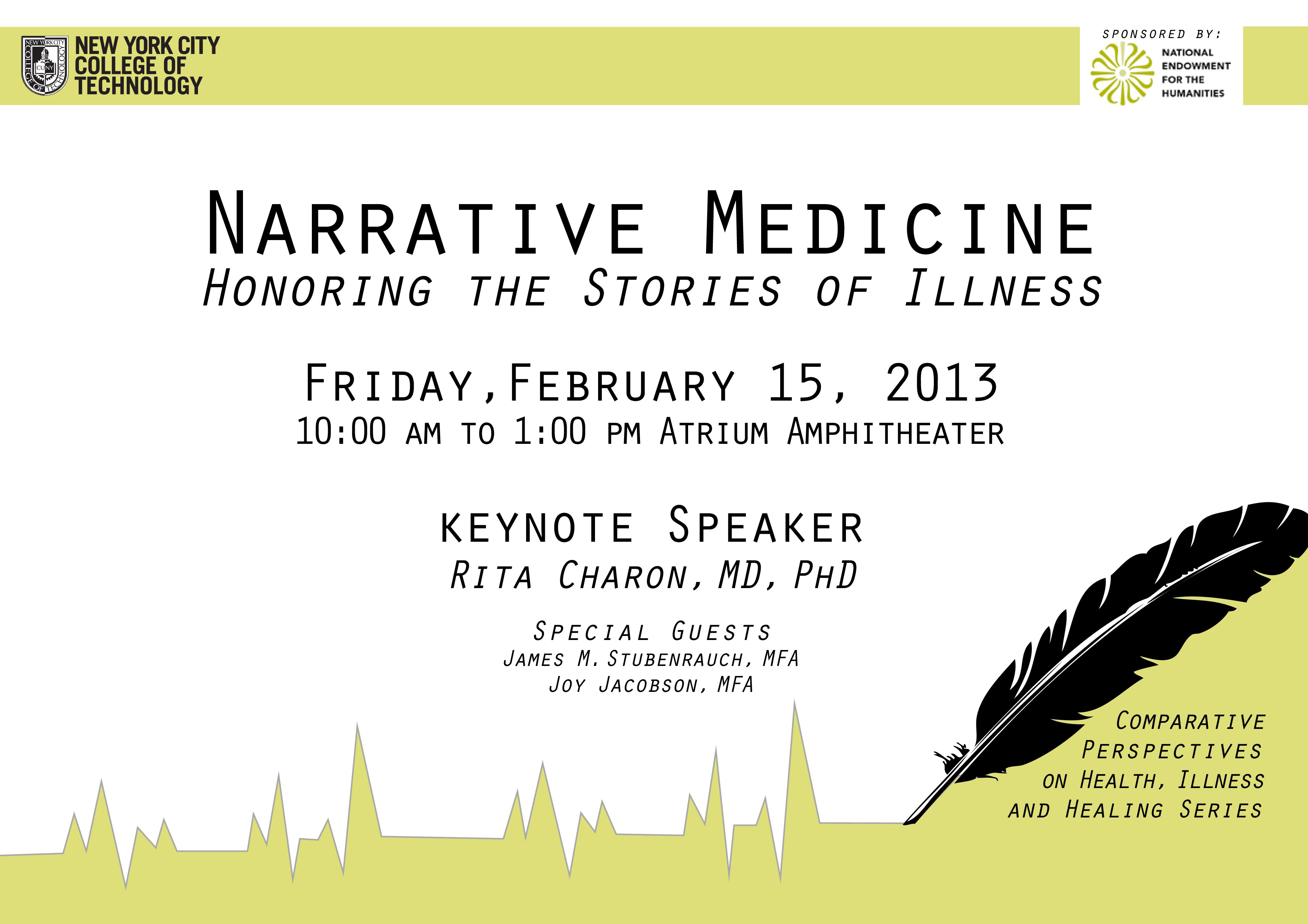 The New York City College of Technology kicks off "Comparative Perspectives on Health, Illness, and Healing," a new NEH-funded curriculum development project that supports collaboration between CUNY faculty in the health care professions and the humanities. The year-long project explores "the practice of medicine as an expression of beliefs and value systems that differ across cultures." Rita Charon, MD, PhD, founder of Columbia University's Program in Narrative Medicine is giving the keynote, "Narratives of Culture in Health, Illness, and Health Care: How We Humans Unify in the Face of Sickness." CHMP poet-in-residence Joy Jacobson and I will also be there to discuss our writing courses and workshops for nursing students and professional nurses.
The event is scheduled for Friday, February 15, from 10:00 am to 1:00 pm, and will be held in the Atrium Amphitheatre at NYCCT, 300 Jay St (or 259 Adams St), Brooklyn, NY. Phone: 718-260-4934. Subways: A, C, and F trains to Jay Street–Metro Tech Station, or R, 2, and 4 trains to Court Street.
Hope to see you there!