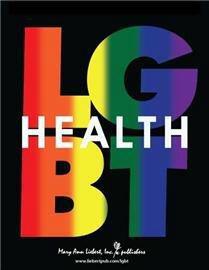 Every day LGBT people hide who they are from people working in the health care delivery system. They do this to survive. Survive from the wide-spread discrimination and poor treatment by service providers and the institutions they enter for care.  Places that haven't worked to improve their knowledge so they can work towards eliminating LBGT health disparities.
There is evidence that these disparities in health care lower overall health status.
Here's one step toward addressing LGBT health disparities –  update every medial history or health inventory form and make it  inclusive to  allow  for the person to identify by their sexual orientation and gender identity. That's a quick to-do that's a no-brainer.
Another critical next step – start recognizing gay and transgender families. They matter to the health outcomes of each member of the family.
U.S. Health and Human Services Secretary Kathleen Sebelius released a statement on March 25 saying that HHS has been fighting to ensure that LGBT people get the same rights and protections as other Americans."For example, we have released rules requiring Medicare- and Medicaid-participating hospitals to allow visitation rights for same-sex partners. This means LGBT Americans now have the same opportunities as other Americans to be with their families and loved ones when they are sick," Sebelius said.
The Affordable Care Act calls for equity in LGBT health care, but very few states have taken action thus far to codify these rights.  The roll-out of the provisions will continue to change that state by state.
For a comprehensive report on the impact of the ACA on LBGT health, in March 2011 The Center for American Progress and the National Coalition for LBGT Health co-authored a report Changing the Game What Health Care Reform Means for the gay, Lesbian, Bisexual and Transgender Americans.
The Center for Health, Media & Policy's Envision Health Film & New Media Series is a co-sponsor of the screening of Generation Silent, a film that addresses the oppression that LGBT elders experience and how they are (not) coping. The screening is on Saturday, April 20 at 3Pm at Roosevelt House Institute for Public Policy at Hunter College. The event is free but we require that you rsvp here.
The hashtag #lgbthealthweek  provides great facts from LGBT Health Awareness Week
Barbara Glickstein