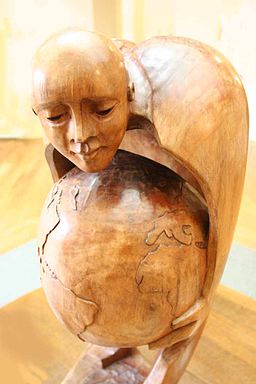 This guest post is by nurse Amy Dixon, who blogs at Creative RN, where it was originally posted on April 30. She attended a writing workshop last summer offered by the CHMP's program in Narrative Writing for Health Care Professionals.
There's a lot of buzz around the action of "storytelling." It's a trendy term.
Some marketers hijack storytelling as the art nouveau of their work. I suppose that's fine, but it still rings generic.
Nurses, we live storytelling. Our work is storytelling. The intimacy in the care we provide is like a Bob Dylan song because storytelling doesn't have to be the feel-good, inspire-the-world marketing scheme. It's a lived life. Storytelling—good storytelling—encompasses the grit and the grime. It is the real, and yes, sometimes it is happy, but sometimes it's about suffering and pain and a mixture of all those things.
So never mind that other disciplines in health care home in on the cure. The saving. The fix-it-all-and-you'll-be-better-in-a-week narrative—that's an illusion, for even in recovery there is struggle.
We've got the humanity. And we are here to support people of all races, all socioeconomic statuses, all ages, all genders, the tech savvy or not, to live their lives in good times and difficult times. We aim not to deny people their feelings; that is our work because it's ridiculous to think every individual should be perfection.
Our work is storytelling and don't be persuaded otherwise. Be skeptical of easy storytelling for a click or a head nod.
Good stories might hurt. Good stories could heal, but they also might ask further questions. True stories might not have a perfect beginning-middle-end. Honest stories have nothing to do with fame. That's all happenstance.
Do your work. Listen to those stories. Share them. Feel them. Live them for those who don't have the strength to tell their own.
Listen to Bob Dylan's Time magazine interview, 1967.
Nursing is storytelling.