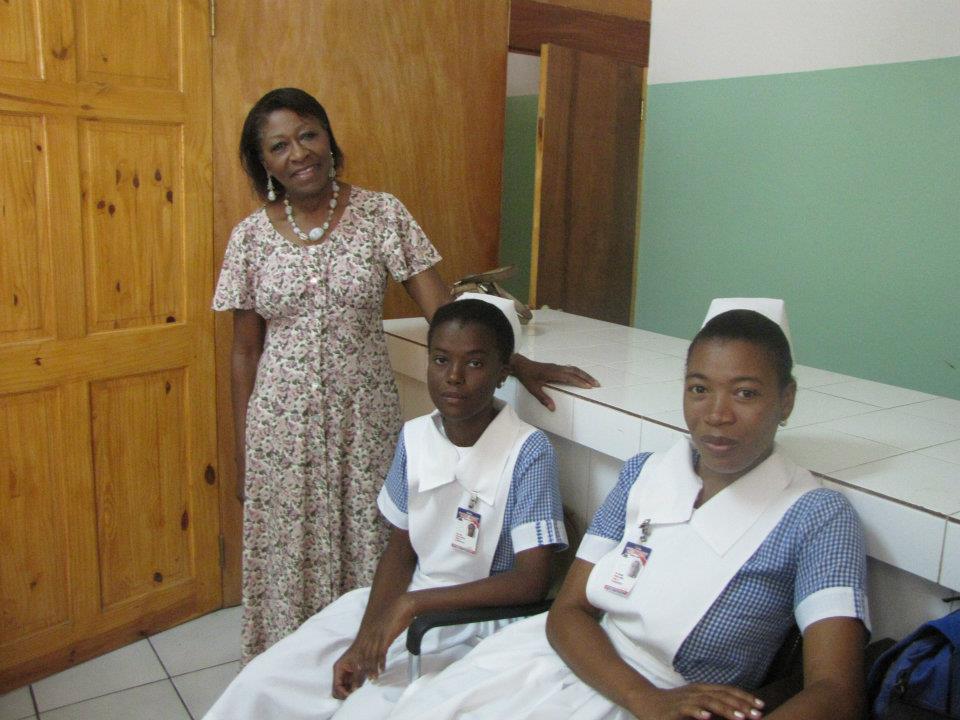 This post was written by Jennifer De Jesus a student in the Macaulay Honors College at Hunter and an avid movie watcher. She is also an employee of the Health Professions Education Center, which has one of the largest collection of health films in the New York City area.
It has been three years and three days since the tragic 7.0 earthquake in Haiti claimed the lives of an estimated 316,000, injured 300,000 and left an overwhelming 1,000,000 homeless. The devastation only seemed to continue, as days and weeks following the earthquake only revealed an even more alarming and frightening reality.
Easily lost behind the constant coverage of the earthquake's impact was one event that has shaped the lives of thousands of Haitians and is undermining great efforts to rebuild the country. Frontline's "Battle for Haiti" focuses on the criminals that escaped Haiti's National Penitentiary the night of the earthquake. The majority of these criminals were gang bosses and kidnappers, which were only jailed in the first place by an all-out military onslaught by the Haitian police and armed United Nations peacekeepers between 2004-2007. Now dispersed throughout Haiti, these criminals are once again creating an atmosphere of fear and violence in an already extremely difficult environment.
Yet the earthquakes had only exacerbated serious problems that had existed in Haiti long before. Before the earthquake, corruption among Haiti's political culture was rampant, leaving the country unable to address many basic human necessities for its population. Nearly half of all Haitians lacked any access to modern medical care services.
International aid following the earthquake was tremendous, igniting hope that Haiti's recovery could lead to an even stronger country. However, the network needed to coordinate the relief efforts and disperse the billions in resources was missing. To this day, a sliver of the money raised has been spent, and even smaller piece has gone towards long-term sustainability like housing and education. Instead, the majority of the money that has been used has gone towards first aid remedies, portable water, and tents—all vital within the initial weeks of the disaster—but without working in tandem with the implementation of much needed infrastructure, ultimately meaningless.
Promoting Health in Haiti (PHH), on the other hand, begins a program towards expanding nursing within Haiti. Founded by the Hunter-Bellevue School of Nursing's faculty Dr. Carol Roye and Dr. Steven Baumann, this program was created to provide support and create collaborations between North American and Haitian schools in order to develop a Master's level Nursing curriculum for Family Nurse Practitioners. The graduates will have the training they need to provide the complex care they are called on to deliver, in hospitals and in outpatient settings. Between 25 to 30 nurses with Bachelor's Degrees in Nursing will undergo a rigorous 30 month program, with nursing pedagogical training provided as well.
This program provides Haitian-American nurses a great framework to return to their country to teach nursing and creates a long-term infrastructure for the expansion of nursing education.
Through interdisciplinary action and coordination, many of Haiti's gravest ailments could be addressed—and dare I say—solved. Building long-term partnerships between American and Haitian academic institutions benefit both parties in perfecting a flexible and multicultural pedagogy for nursing. After all, Haiti and the United States both share the need for a large, well-trained population of nurses.