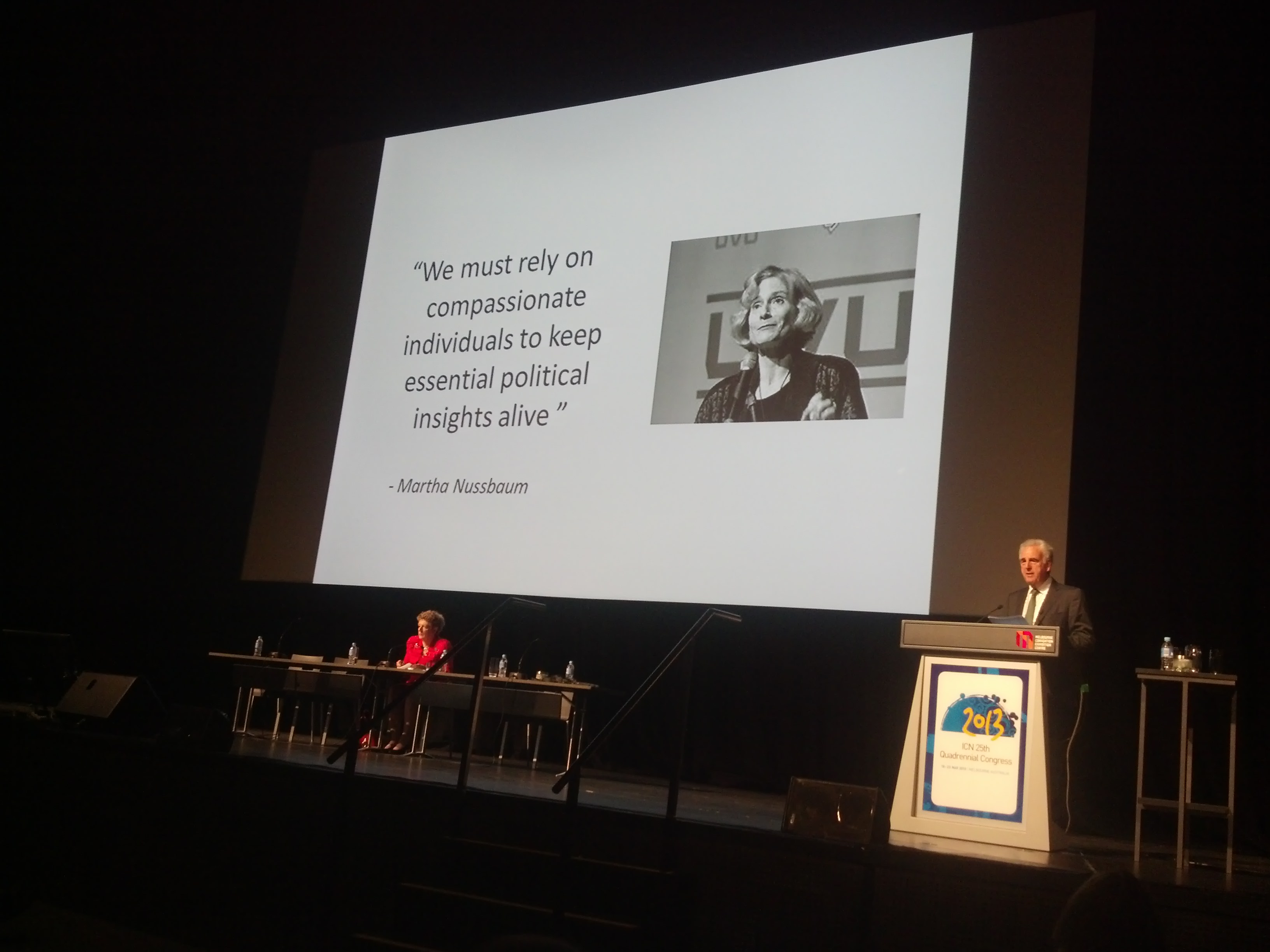 Barbara Glickstein is the co-director of the Center for Health, Media & Policy and is reporting from Australia.
"Equity is an ethical principle; it also is consonant with and closely related to human rights principles"
Braveman and Gruskin 2003
It was early morning. Most felt out-of-whack as their confused body rhythms adjusted to the Australian time zone after hours in flight to Melbourne.
They streamed into the Melbourne Convention Center auditorium, chose their seats, exchanged smiles or words of introduction to those next to them from lands distances away from their home countries. There were close to 4000 nurses from over 130 countries in Melbourne to attend the International Congress of Nurses. The local Australian host nurses, who worked planning this Congress for years, greeted their guests with warm Aussie hospitality.
The energy in the room was palpable gearing up to hear the first keynote address by Michel D. Kazatchkine MD, United Nations Special Envoy for HIV/AIDS in Eastern Europe, on the Congress' theme "Equity and Access to Healthcare."
Dr. Kazatchkine reported that the inequitable burden of infectious disease globally is concentrated in developing countries where 90% of infections, mainly HIV/AIDS, TB and malaria, kill up to 4 million people a year.
The response to these inequities demands a redistribution of resources and an increase access to health and education. He said, "Health should no longer be expected as an outcome of development, but rather as a necessary priority investment for development and economic growth."
He noted that as a result of social mobilization and political engagement access to health care is increasingly being accepted as a human right globally. Innovation in new forms of global governance created high level decision-making bodies where community members, government officials and corporate representatives each held an equal vote shaping policies.

Dr. Kazatchkine said that HIV/AIDs was an example of a successful development in human health. The success was related to the investment of both governments and private industry, progress in technology and research, innovation in delivery of care and antiviral therapy. This unprecedented effort and health intervention not only lowered the number of HIV infections but also the number of deaths globally. Because of these efforts, the face of AIDS has changed in the past 30 years.
Additionally, in the last 5-10 years, health has entered the world of international relationships and politics. Today, there is a dual role of diplomats as health ministers advancing their country's interest and the health interests of the global community.
He was straight forward in addressing the new equity challenges in global health starting with data on the rapidly changing world order, where nearly twice as many poor people are living in emerging economies than those living in least developed countries plus a widening gap of poverty within these more stable economies.
The growing global health market of goods and services has coincided with a lessening of the global public good in caring for the poor. Profit is becoming more important.
Many nurses know what he speaks of first hand. They are living and working in the villages, towns and cities he speaks of, some since the beginning of the global HIV/AIDS epidemic.
They carry personal and professional stories as the primary care providers, educators, policy makers and government officials in those countries. They are the new nurses advancing the use of technology and working side by side with community health workers increasing access to those living with HIV/AIDs in remote areas.
Dr. Kazatchkine ended his remarks on this note –  fighting disease is a powerful vehicle for social justice, human rights, and innovation.
He shared one of his favorite quotes: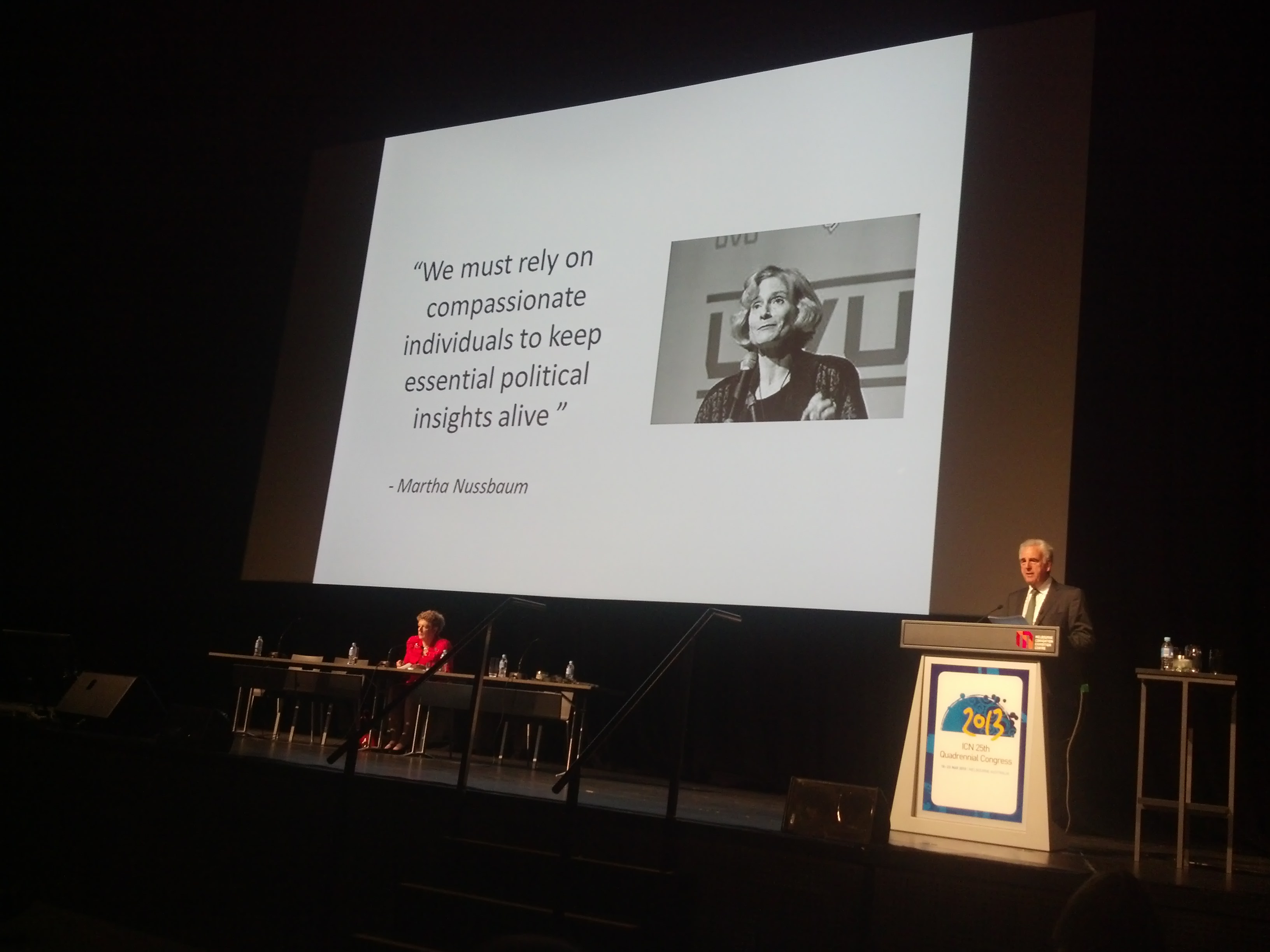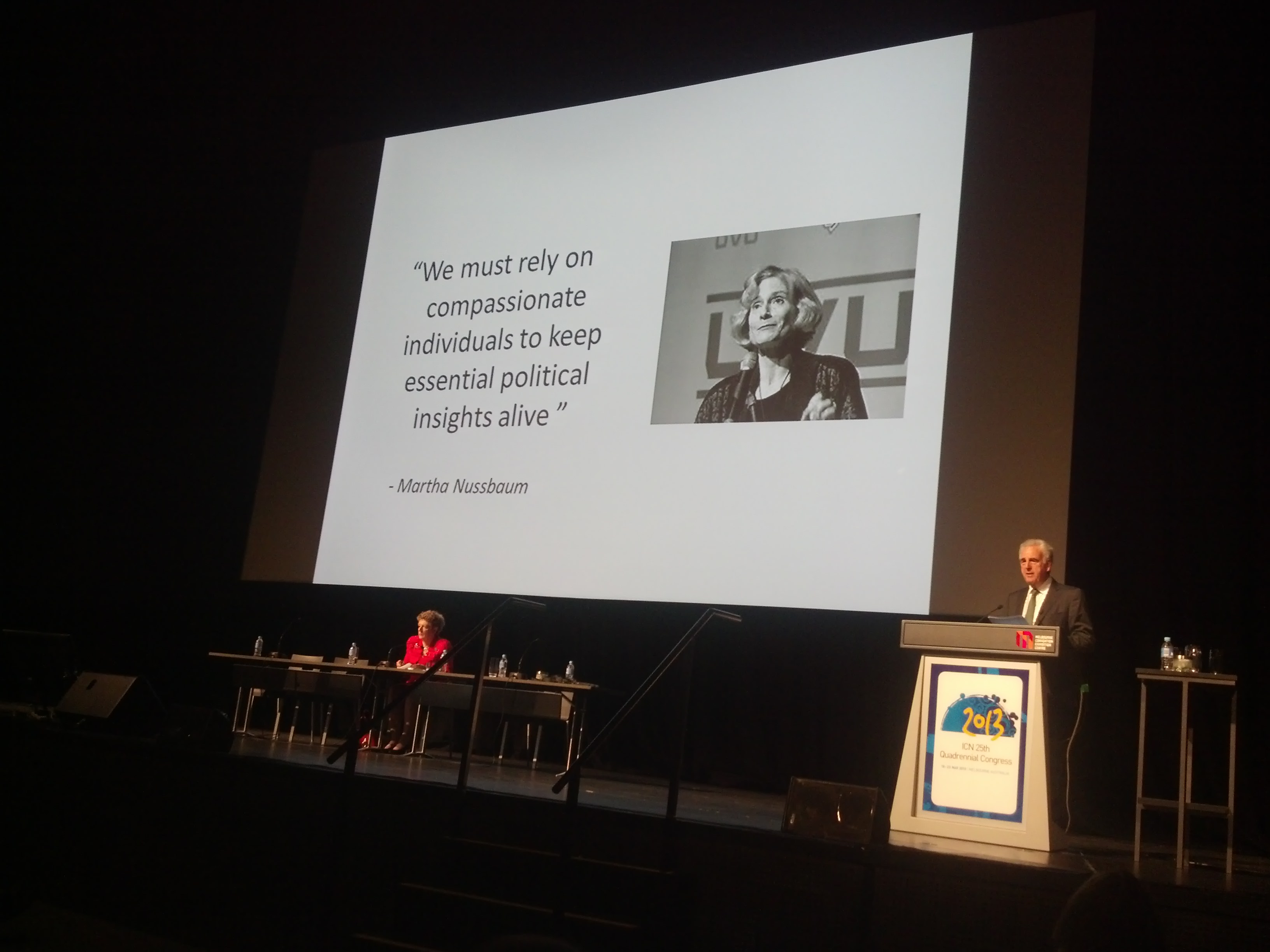 "We must rely on compassionate individuals to keep essential political insights alive." Martha Nussbaum
As nurses, we have a unique role to keep social justice and human rights alive.