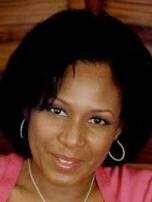 This post is by Sheree Crute, an Independent Journalist in Brooklyn, NY, and Chairperson of the National Advisory Committee for the Center for Health, Media & Policy.
Smiling and confident, Samantha Brown is proudly explaining her commitment to her new career to an audience of dentists and health advocates visiting Bethel, AK. Like so many young Alaska Natives, Brown, who is training to become a Dental Health Aide Therapist (DHAT), has seen the impact that poverty and poor access to care has had on the oral health of the children from her community.
"I am from Kotzebue, a town of 3500 people about 30 miles above the Arctic Circle," says Brown, whose family is Inupiaq "Over the years, I've seen a lot of little children needing their four front teeth extracted or needing complete dental surgery. I hope to change that."
Dental Health Aide Therapists spend two years being trained by dentists to diagnose dental problems, provide protective services to children, clean teeth, fill cavities, perform simple extractions and initiate community health programs. After accruing the 2000 hours of practice necessary for certification, they work under a dentist's supervision.
DHATs are mid-level health care providers who can offer lower cost, often desperately needed care to medically underserved populations.
Kotzebue is one of 200 rural villages along Alaska's Yukon-Kuskokwim Delta that are home to more than 85,000 Alaska Natives. The Delta, a broad stretch of tundra laced with rivers, lakes and one of the world's largest populations of waterfowl, is an unlikely place for a revolution in oral health care, but that's exactly what's happening here.
A Quiet Crisis
For many years, the Alaska Indian/Alaska Native (AI/AN) population endured the highest rate of dental caries in the country, five times the national average in children 2 to 4 years of age, twice the national rate for children ages 6-14. The inability to access dental care (there's one dentist for every 2,800 individuals in the Indian Health Service and Tribal Clinics) is a large part of the problem in an area where temperatures can drop to 12 below zero and winter travel may require a plane or boat.
"I can recall young ladies graduating high school with full sets of dentures," says Valerie Davidson, senior director for Legal & Intergovernmental Affairs for the Alaska Native Tribal Health Consortium (ANTHC). A member of the Yupik tribe, Davidson grew up in Bethel.
Modeling the DHAT program what Davidson describes as "a long tradition of community health aides who traveled by boat to carry medicines to children," the ANTHC sent their first class of DHAT students off to train in New Zealand—one of 54 countries with DHATS–nearly ten years ago (they now train in Washington State).
After learning about the DHAT program in 2005, the Alaska Dental Society and a group of private practitioners sued the new DHATs and the tribes to prevent the therapists from practicing n the U.S.
Scope of Practice vs. Access to Care
ANTHC won that lawsuit in 2006. In 2012, a global review of 1,100 studies assessing the work of DHATs around the world found their work to be safe, effective and particularly helpful to children. In Alaska, they now provide care to more than 40,000 people. The W.K. Kellogg Foundation supports DHAT training.
"We need more dentists to serve in rural areas and in communities of color, and we need to consider how adding allied members to the team, such as dental therapists, can help address the nation's dental crisis," explains Gail Christopher DN, vice president of program strategy for Kellogg.
Health care advocates, as well as the architects of the Affordable Care Act agree that alternative dental care providers are needed nationwide, but the greatest opposition is coming from the profession's most powerful organization, the American Dental Association (ADA).
Armed with 160,000 members and powerful lobbyists, The ADA remains staunchly opposed to DHAT's performing fillings and extractions—the most needed work—outside of tribal lands.  They insist that this level of care can only be safely provided by licensed dentists. Due, in part, to their efforts, legislation and funding to support DHATs must be authorized on state-by-state basis.
Ed Chappelle, DDS, president of the National Dental Association also suggests that expanding dental care is far more complicated in underserved urban communities. "I love the Alaska dental health project and I think it is very appropriate for extremely rural areas. But shortage areas in urban settings are quite different. There are dentists available, but they are not compensated in a fair manner or the patients who cannot afford to pay out-of-pocket for care may not be eligible for Medicaid or other assistance programs."
"Poverty is what makes people sick," advises Dionne Richardson, DDS, MPH, state dental director for Mississippi. "That means that there are many barriers affecting the utilization of dental care—poor transportation, an inability to leave work, or life challenges that come before oral health."
Other experts are convinced that DHATs can make a difference. "In my state alone, 118,000 people went to emergency rooms last year for preventable dental conditions [nationwide, the figure is closer to 800,000]," says Frank Catalanotto, DMD, professor and chair of the department of community dentistry at the University of Florida. Pew Charitable Trust reports that 45 million Americans live in dental shortage areas; more than 17 million low-income children go without care; and more than a quarter of adults over 65 have lost their teeth.
"We know that prevention can address these problems," Catalanotto says. "Dental therapists not only provide safe, competent, appropriate care, they also focus on changing patient behavior."
Alaska's success has not gone unnoticed. Battling ADA and private practitioner objections, policy makers in 15 states are currently considering legislation to train Dental Health Aide Therapists. Minnesota has already put them to work. The question is: who will win when the bills come to a vote—entrenched groups possibly influenced by special interests or millions of Americans in need of safe, affordable dental care.