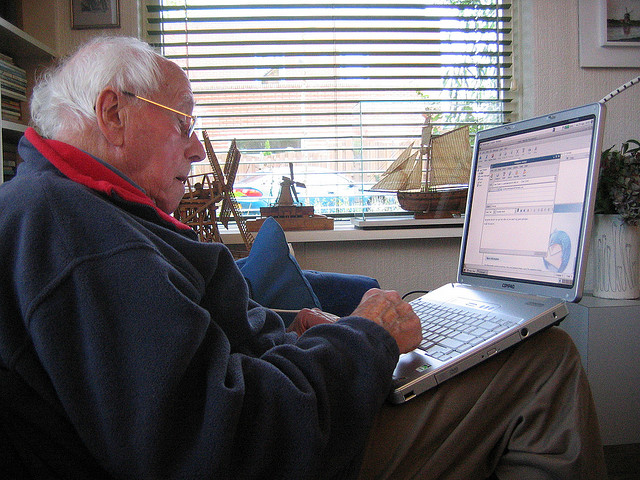 Older adults face many important decisions about their health and financial well-being. Whether it's making retirement savings last longer or authorizing a health proxy, the ability to make good choices has consequences for a senior's quality of life, aging in place, and end of life care. According to a new study from Rush University, presented yesterday at the Gerontological Society of America Conference in New Orleans, Internet use is associated with better health and financial decision-making among older adults.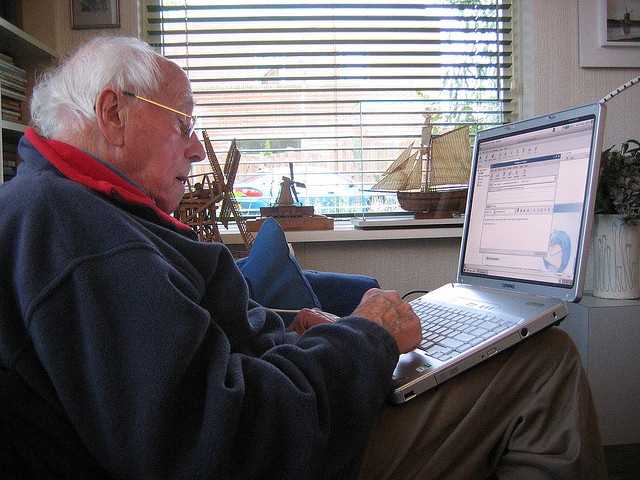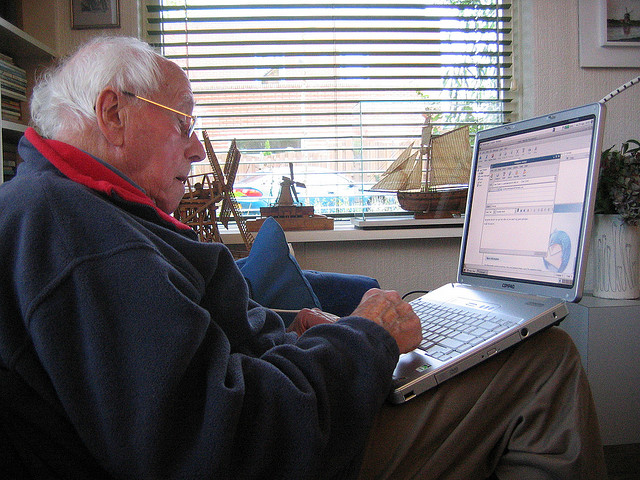 "The Internet has become the primary corridor for finding information and assisting in decision-making on finances and healthcare," said Bryan James, Associate Professor, Department of Internal Medicine, Rush Alzheimer's Disease Center in Chicago and lead author of the study. "The Internet is becoming what we call 'proto-normative,' meaning you have to have some ability or savvy to function online these days."
Recent research from Pew's Internet and American Life Project show that slightly more than half (53%) of all seniors are now online. However, James said there remains a significant portion of older adults who use the Internet infrequently, or not at all. This may have important implications for quality of life and independence, including the ability to age at home.
James pointed to the digital divide between older and younger people. In addition to the general anxiety expressed by older adults express about computers and the Internet,  there are also certain parts of the aging process that may may pose obstacles to Internet use, such as cognitive decline, as well as decline in hearing, vision, and motor skills.
"Being able to interact with a tablet or computer can be difficult for many older people," he said. "Because of this, a large proportion of seniors are cut off from online resources that can aid in or provide a vehicle for health and financial decisions, ironically, when these decisions may be most important for them."
Decision making is a complex process incorporating both cognitive ability and personal style. In this study, multiple resources, and an ability to access those resources was required along with health and financial literacy.
Researchers tested the theory that more frequent Internet use in older adults would be associated with better health and financial decision making, over and above cognitive ability. They surveyed 661 people enrolled in the Rush Memory and Aging Project to assess decision making capabilities. Participants were asked to assess simple and complex financial and health information which simulated real-world scenarios, and then make decisions based on that information. In one example, participants were provided information about various HMO plans then asked to select the one which met certain criteria. Researchers adjusted for participants' age, sex,race, education and global cognitive function. Secondary adjustments were made for income, depression, loneliness, social networks, chronic medical conditions, instrumental activities of daily living, and health and financial literacy.
They found that older adults who use the Internet frequently had better decision-making capabilities. They also found that those with more limited cognitive function who used the Internet several times per week did better than those who used it less frequently or not at all. Additionally, participants with more limited health or financial literacy made better decisions when they used the Internet frequently compared with those who did not go online. The association was strongest for those seniors most at-risk for bad decision-making – older, with poorer cognitive function, and the least health and financial literate.
"We think that Internet use and frequency represent important vehicles by which older persons may access and utilize the domain-specific resources that are required to successfully comprehend and make optimal choices regarding important life decisions. Older adults who bridge the digital divide feel more empowered, have higher self-efficacy, and a greater sense of well-being," James said.