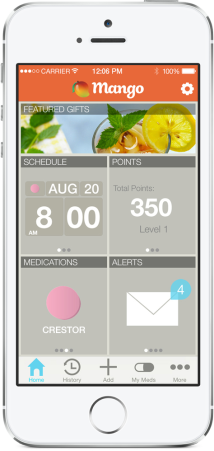 Technology is increasingly converging with the needs and desires of older adults to age in place.  Seniors are living longer, and want to stay in their own homes, but with more families living further apart, coupled with fewer providers and caregivers, new models are needed to help older people remain healthy at home.
Technology has emerged as one of those models. according to Katy Fike Ph.D. co-founder of Aging2.0, a global innovation network and accelerator program. Fike spoke about the future of tech and aging during a keynote presentation at the American Society on Aging conference last week.
"How do we do more with less?" she asked the audience in San Diego. With the need to serve more people and keep them engaged and healthy, tech innovation is one solution. "We're not just walking around with supercomputers in our pocket," she said, holding up her iPhone. "We're walking around with doctors and health providers in our pocket."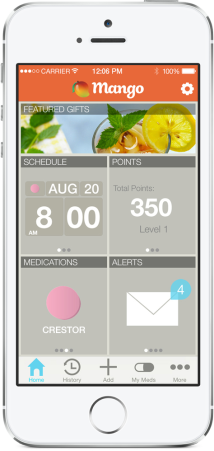 Digital health is bringing more healthcare into the home and on the go, letting providers take care of people in non-traditional ways — and helping more people take better care of themselves.  Wearables — like fitness trackers — are becoming more common, and remember, seniors were the first to embrace wearables, she joked, referring to the Personal Emergency Response System, or PERS.
"What's good about this trend is that it's really making it permissible for people to wear technology that helps to monitor their health." Fike said wearable tech sends a message that the user is fit, active, and proactive about his or her health.
Our smart phones are connected to our smart homes, she pointed out – we can turn off the lights or raise or lower the thermostat when we're not home – and there's a great deal of excitement about the potential to use some of this knowledge to help seniors live more safely. We're learning how to have new forms of communication on a daily basis, she said. We're also learning about new social models through technology.
The need to cut healthcare costs, enhance provider workflow, and huge demand for faster, error-free, efficient healthcare delivery, is fueling the healthcare provider IT market worldwide. The global healthcare IT market is expected to grow from $99.6 billion in 2010 to $162.2 billion in 2015, according to research and consulting firm MarketsandMarkets. Additionally, the wearable electronics industry is expected to surge from $14 billion in 2014 to over $70 billion in 2024. Healthcare, which includes medical, fitness and wellness, will continue to dominate this area.
From remote patient monitoring to smartphone apps that let users track and manage chronic conditions, "tremendous things can happen when we bring these two worlds together," Fike said.
However, developers must figure out what older adults really need, she added. And, how do we refine these products to make them work better for seniors?   And what do seniors need for prolonged independence, ongoing engagement and more involvement in their health?
Fike believes we are entering an era of technology-enabled ADLs and IADLs. She showed off a digitally-enhanced spoon by Liftware, which helps people with Parkinson's and other neurological conditions eat independently. New bathing devices make it safer and more dignified for older adults to manage personal hygiene. Disposable adult briefs have embedded chips that monitor infection and dehydration.
There are thousands of health apps that can help seniors and their caregivers — like those which connect users with schedule moderately-priced housekeeping, transportation on demand, and facilitate medication management. Hundreds of innovative entrepreneurs are developing technology that makes aging easier, managing health more seamless, and reward healthy habits.
"Technology won't replace humans," she stressed. "What it will do is allow us to re-allocate scarce human resources."