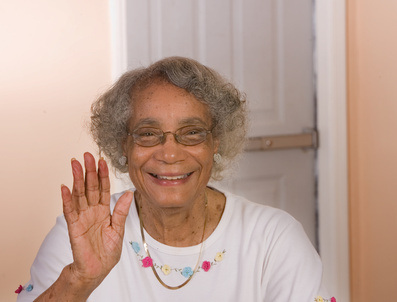 Today on Healthstyles, Liz Seegert and Diana Mason co-host a special program on aging and family caregiving. Anne Montgomery, a Senior Policy Analyst at the Altarum Institute, talks about some of the most critical issues facing elder care advocates in the coming years that can and should shape the agenda for a White House Conference on Aging in 2015.
Certainly, family caregiving will be on that agenda. Family caregiving is a complex issue. The reality is that women are still overwhelmingly the primary caregivers for older adults, and this is especially true in the Black community. Eldercare is not only a policy issue, it's a forgotten feminist issue, says writer Jamie Nesbitt Golden, a freelance writer and co-host of Nerdgasm Noire, a weekly podcast at nerdgasmnoire.net. A caregiver herself, she wrote a thought-provoking piece, "Eldercare: The Forgotten Feminist Issue," for Hood Feminism last month that raised the issue of diversity and culture in caregiving.
As part of the Healthstyles Health News Update, the program will begin with information about how at-risk people in New York City can apply for free air conditioners to prevent health problems in what is expected to be a very hot summer.
So tune in today at 1:00 to Healthstyles on WBAI, 99.5 FM, or online at www.wbai.org. And, because this is the station's fundraising month, the team of Healthstyles producers welcomes your show of support by calling in a donation between 1:00 and 1:55 at 212-209-2950; or donate online anytime today and say you listen to Healthstyles.
Healthstyles is sponsored by the Center for Health, Media & Policy at Hunter College, City University of New York.
Podcast: Play in new window | Download