Healthstyles on Thursday, December 18th is hosted by Barbara Glickstein and features interviews with two global nurse leaders innovating with new technologies that are having an impact in managing conditions, saving lives and reducing the health care costs.  Read more about them and listen to the interviews.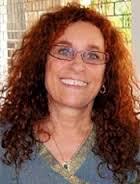 Suellen Miller,PhD, RN, CNM, MHA is a nurse midwife, researcher and innovator. Dr. Miller is Director of the Safe Motherhood Program at the Bixby Center for Global Reproductive Health, and Professor, Department of Obstetrics, Gynecology and Reproductive Sciences at University of California San Francisco. Hear how she adapted a piece of ambulance equipment to be something useful to women dying of childbirth-related hemorrhage in developing countries. The Lifewrap, is a low-cost, low technology, first-aid device to treat postpartum hemorrhaging saving women's lives in remote towns and villages globally.
"The Non-pneumatic Anti-shock Garment (NASG) is a first-aid device used to stabilize women who are suffering from obstetric hemorrhage and shock. It is made of neoprene and VelcroTM and looks like the lower half of a wetsuit, cut into segments. This simple device helps women survive delays in getting to a hospital and getting the treatment that they need. It can be applied by anyone after a short, simple training. To date, it has been used on over 6000 women in 6 countries."
You can hear the interview with Dr. Miller here
[powerpress]
Increasingly, health care involves technology. Tech companies are venturing into the diagnostics and treatment market. People can use their smart phones to monitor their condition and there are 1000s of apps available for people to choose from to support their health needs.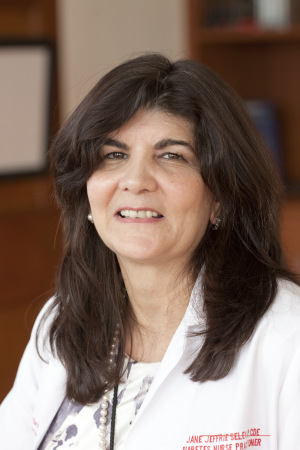 Jane Jeffrie Seley, DNP, MSN, MPH, BC-ADM, CDE, CDTC, is the inpatient diabetes nurse practitioner in the Division of Endocrinology at NewYork-Presbyterian Hospital/Weill Cornell Medical Center in New York City. She is an adjunct assistant professor in the Hunter-Bellevue School of Nursing's Doctor of Nursing Practice program and a contributing editor for the American Journal of Nursing "Diabetes Under Control" column. She shares the latest innovations in health technologies for diabetes and how they are changing the lives of people living with this chronic disease. It's also changing the way health care providers in partnership with their patients are working together to maximize the impact of these new tools.
You can hear the interview with Dr. Seley here
Healthstyles airs every Thursday at 1 PM on WBAI Pacifica Radio 99.5 FM and streamed live at wbai.org. Healthstyles is produced by the Center for Health, Media and Policy.