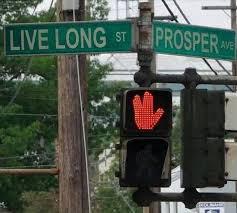 Leonard Nimoy played Spock on the popular Star Trek TV and movie series and commonly advised everyone to live long and prosper. He died at age 83. The advice is great but the truth is: living in poverty robs you of that chance.
Recognition was not my strong suit; I was not connecting illness and injury to anything beyond the treatment needed. I couldn't see the effects of a living environment or poverty policy in my patients.
I was a rookie EMT at the scene with my first cardiac arrest patient. My partner instantly identified the lifeless body despite being propped up in a chair with a cold washcloth on her head. Moving with the speed and determination of an experienced healthcare provider that I would soon gain, my partner started CPR and for the first and last time in my life I witnessed someone perform mouth to mouth resuscitation.
The patient was young, in her early 30s and poor. I was somewhere in my early 20s, high up in the housing projects in an apartment that I can't remember today, when I really started to understand that many of us are #victimsofpoverty. This young woman died from complications of a ruptured ovarian cyst. She died because she couldn't afford to seek out a health care provider — she didn't have access to healthcare.
This data from Minnesota make it quite clear the poor don't live as long:
And more of us are getting poorer:
Poverty is increasing, and the wealth and income gaps are growing. Being poor, we are more likely to smoke tobacco, not live long, not prosper, receive inferior health care and often delay getting the care we need or just go without it.  Current estimates are that 133,000 people died from poverty in the USA just in the year 2000.
It is time for a change. Leonard Nimoy himself was an advocate for the poor in his time, joining "The Poor People's Campaign". It is time for all of us to live long and prosper.
Growing up on a diet of free government cheese and anti-war demonstrations, I was no stranger to disparities of wealth and the accompanying opinions of whether or not we poor people mattered. Opinions about poverty persist today and many continue to question the greed and laziness of those in poverty but never the greed and laziness of those in the top 1% of wealth. Opinions have changed healthcare and safety net policies.
After 20+ years of patient care, my quest for social justice has only grown stronger. Driven by caring about the disproportionate burden of illness and injury that are attached to poverty, it is time for me to join the fight by becoming a public health nurse and tackling issues of poverty for more than one patient at a time.
This post launches a series that I will be writing about poverty and health. I invite you to weigh in by posting comments on your own experiences of poverty and health. Please share as a person who lived in or is living in poverty or as a health care provider caring for the ramifications of income disparities in your daily practice. All of us are affected by poverty.
Richard Dorritie, BSN, RN, is a graduate student in public health nursing at the Hunter-Belleue School of Nursing, Hunter College, City University of New York. The following post is the first in a series he will be writing about poverty and health.