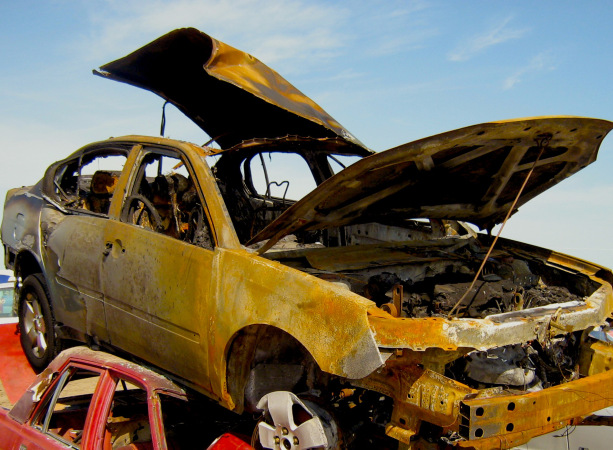 Recently, the federal bankruptcy court, ruled that General Motors (GM) was not liable for accidents caused by its faulty ignition switches that have caused 84 deaths and hundreds of injuries. Made on the grounds that these accidents occurred before the company declared bankruptcy in 2009.
North American Health Care, a California nursing home chain, facing multiple suits for injury and death of patients, similarly sought protection by filing for bankruptcy.  Has bankruptcy law become the new device for corporations and their high level employees to escape responsibility for the death and injury they cause?
Both North American Health Care and General Motors are using the bankruptcy laws to try to get away with murder,. These corporations are trying to shield themselves from suits brought by and for people injured or killed by filing for bankruptcy (North American Health Care) or arguing that they should not have to pay claims for accidents that occurred before the corporation went through bankruptcy (GM). Of course, money will not bring back lost loved ones or health, but successful lawsuits can be a deterrent to ignoring deadly defects or practices that lead to poor health care.   They can encourage companies to take care of problems before they kill or injure people.
North American Health Care is just one of the nursing home chains that is using bankruptcy as a way of fending off suits for negligent care resultingent care that has resulted in death or serious injury. According to The New York Times, from 2010-2014, bankruptcies in the health care industry were up 38 percent, while filings for Chapter 11 protection overall were down by 60 percent overall from 2010 to 2014. Filing for bankruptcy can allow a nursing home to protect its profitability and assets and its ability to remain open, while simultaneously avoiding responsibility for injuries to patients.
GM went through a fast-track bankruptcy process in 2009, receiving an influx of $49 billion from federal taxpayers.The company emerged as the "new" GM freed of the "old" GM's liabilities and is currently profitable.
GM didn't just survive its bankruptcy, it repaid its assistance money, and is and is currently profitable. In fact, GM it has so much cash, $25.2 billion at the end of last year, that it easily absorbed the the more than $3 billion dollars in costs of recalling millions  of defective cars. last year according to the New York Times.
Some 2.6 million cars had a faulty ignition switch that would unexpectedly and suddenly switch the car off, disabling the air bags and robbing the driver of power steering and power brakes and consequently often, control of the car.  Crashes caused by the ignition switch failure have led to 84 deaths and hundreds of injuries.  GM has argued that any of these crashes that occurred before 2009 are the responsibility of the "old" pre-bankruptcy company and that the "new" GM should not be liable.   So far, the courts have agreed with them.
GM has admitted that many employees knew about the defect for as long as a decade before acknowledging it publicly and that the company failed to notify owners before the bankruptcy or for several years after. By failing to notify owners, not only did GM put their lives at risk, but also precluded their ability to object to bankruptcy proceedings that did not include them as creditors.
The ability to bring law suits is critical, not just as an economic deterrent to producing dangerous products, but also to gaining access to information that both consumers and government must have to protect themselves and the public.  For example, the New York Times reports that the successful lawsuit brought by Ken and Beth Melton, parents of Brooke Melton who was killed in a crash caused by the faulty ignition switch, resulted not only in their receiving more than $5 million but also, importantly for other consumers, the release of thousands of documents.
Lawsuits surrounding the scandal have also led to changes within the company. GM has dismissed 15 employees, reorganized its entire engineering department, and recalled about 30 million vehicles over a number of safety defects.  It is questionable whether any of these changes would have occurred without the lawsuits and the information they exposed.
By using the bankruptcy laws to shut down the ability of those injured to sue, the courts eliminate both the deterrent to behavior that results in death or injury and access to information about both defects and the injury they might cause.
As changes in the bankruptcy laws decrease individual protection from liability for medical debt, corporate protection seems to be increasing.  We do not think of bankruptcy protection as contributing to death and illness, but perhaps we should.
This post is by Dr. Barbara Berney, PhD, MPH, Associate Professor, Hunter College, CUNY School of Public Health and CHMP Senior Fellow.