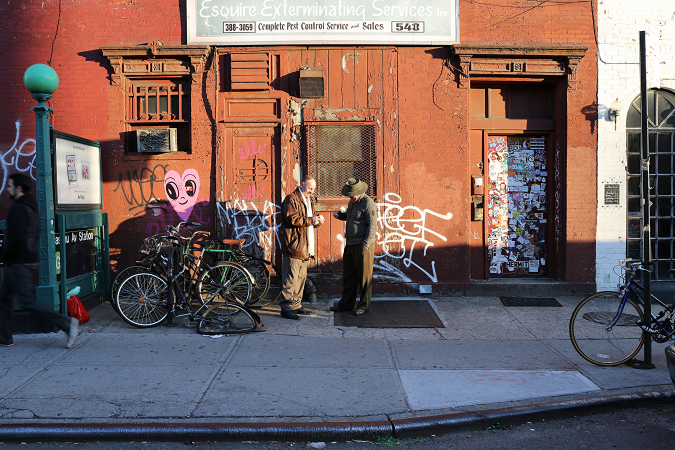 Aren't Baby Boomers (myself included) supposedly the generation of healthy eating, daily exercise, yoga classes and meditation? Are practitioners just better at diagnosing chronic conditions earlier? Or have we been fooling ourselves all along?
Regardless of the reason, it seems many Boomers are setting themselves up for serious, long-term health problems.
The CDC's National Center for Health Statistics (NCHS) latest report Health, United States, 2014, includes separate profiles of the health of people 55-64 years old, the heart of the "Baby Boom" generation. The findings are a jumble of good news/bad news results that have serious long-term ramifications.
On the one hand, Baby Boomers have longer life expectancy than previous generations; however they are at increasing risk of developing chronic conditions.
Death rates for all causes declined among 55-64 year olds between 2003 and 2013 (6 percent for men and 11 percent for women). Yet, nearly one-third of Boomers reported having two to three chronic conditions; about eight percent said they have four or more.
Between 2009-2012, prevalence of diabetes (19 percent), obesity (40.6 percent), high cholesterol (50.1 percent) and hypertension (51.4 percent) increased among this population, compared with the 1999-2002 period.
Not surprisingly, prescription drug use to manage these diseases also climbed:
nearly half (45 percent) of 55-64 year-olds took a prescription cardiovascular drug
nearly one-third (31.8 percent) took a cholesterol-lowering drug
16 percent used prescription gastric reflux medications in the past month.
Use of cholesterol lowering drugs was 54 percent higher than in the preceding decade (31.8 percent vs. 20.6 percent)
15 percent used a prescription analgesic,
12.9 percent used an anti-diabetic agent and
14.4 percent used a prescription antidepressant.
Smoking rates fell — dropping some eight percent between 2002 and 2012 — but economic disparities persisted. According to the data, those living below 100 percent of poverty ($11,700) were three times as likely to be current smokers as those at 400 percent or more of poverty (32.4 percent vs 11.2 percent). Poor people are not only more likely to smoke, but as this report by the Robert Wood Johnson Foundation shows, are also less likely to receive regular health care than those who are well off.
Boomers are also more stressed than they were in 2002. Slightly more females aged 55-64 reported having recent serious (5.0 percent) or mild-moderate (7.8 percent) psychological distress than did their male counterparts in 2012-2013. (3.7 and 6.3 percent respectively).
While more nutritious and varied food is now available, trends also indicate more consumption of high-fat, high-carb fare, especially fast food.
So what does all this data (and more) mean?
Despite clear messages and unprecedented access to information about healthy eating and exercise, incidence of obesity continues to increase. Apparently sedentary lifestyles have overtaken common sense for many.
Life expectancy is on the rise, but so are health care costs. Medicare will cover most Boomers within 10 years — presenting huge challenges to the U.S. health care delivery system. Worse, Medicare may run out of money by 2030, just when many of us will need more care. Since Medicare may not be around — at least in its current iteration — to pick up the tab, Boomers likely face decades of out-of-pocket expenses for managing chronic illnesses.
It's also likely that some of these conditions will lead to more serious diseases later in life, like Alzheimer's or congestive heart failure.
This report highlights some troubling, but still fixable trends among the 55-64 population. Policymakers must account not only for increased longevity among this large cohort, but the realities of what this major hit to the health system will entail.
There is no "magic pill." Individuals must accept greater responsibility and accountability for their health status, especially when it comes to preventable conditions.
Otherwise millions of boomers risk becoming a generation of less-healthy elders who must figure out alternatives to a safety net that might not exist when it's most needed.
This post is by senior fellow, Liz Seegert. Liz is an independent health journalist, co-producer of HealthStyles Radio on WBAI Radio – NYC, and serves as the topic editor for aging for the Association of Health Care Journalists. Follow Liz on Twitter
@lseegert
.