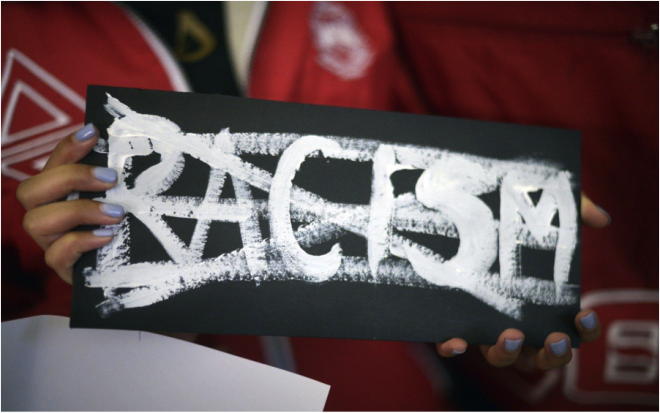 This post is by Diana Mason, founder of CHMP and co-host of Healthstyles radio show, WBAI-NYC. Diana is the current president of the American Academy of Nursing, the Rudin Professor of Nursing at Hunter-Bellevue School of Nursing, and a global leader health care policy. She tweets @djmasonrn. 
For this week's Healthstyles program, co-producer Kenya Beard, EdD, RN, NP, joins co-producer Diana Mason, PhD, RN, in discussing  the importance of addressing unconscious bias in health care and how it can be addressed. The program is part of Dr. Beard's continuing coverage of health disparities on Healthstyles.
The program begins with Augustus White, MD, Ellen and Melvin Gordon Distinguished Professor of Medical Education and Professor of Orthopaedic Surgery at Harvard Medical School. Dr. White was the first African-American graduate of Stanford University's medical school, and the first African-American  department chief at Harvard's teaching hospitals. His book, "Seeing Patients: Unconscious Bias in Healthcare," takes on the injustices of bias in medicine. You can listen to the interview here:
[powerpress]
The second half of the program features Kimberly Richards, PhD, an Anti-racist Organizer for The People's Institute for Survival and Beyond, an organization that seeks to build an effective movement for social transformation and undo racism. Dr. Richards discusses steps that people can take to reduce unconscious racism in health care. You can listen to the interview here:
Tune in to Healthstyles today, Thursday, June 11, 2015 from 1:00-2:00PM on WBAI, 99.5 FM in New York City, or online at www.wbai.org. Archived episodes are always free for listening and sharing, too: http://www.wbai.org/archive.php
Healthstyles is sponsored by the Center for Health, Media & Policy at Hunter College, City University of New York.