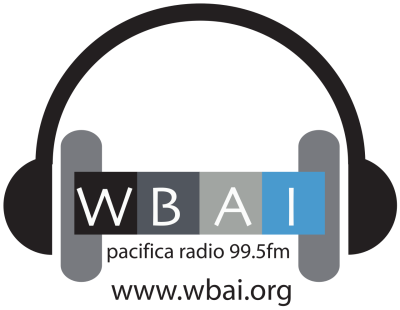 Tune in to CHMP's Healthstyles Radio Thursday, July 9th, from 1:00 to 2:00 PM on WBAI, 99.5 FM in New York City and streamed online here.  Barbara Glickstein hosts this week's segment of Healthstyles. Here's the line-up:
Diana Mason, PhD, RN, FAAN interviews author Cortney Davis:
Journeys into the country of illness are always scary, often fraught with experiences of suffering and coming to terms with one's own mortality. Health care workers can become numb to what it means to be a patient, since getting through a workday may require distancing oneself from the suffering of others. That is, until the health care worker is a patient.
Cortney Davis had such an experience and decided to use are and narrative to come to terms with it and to share it with others. Cortney is a registered nurse, nurse practitioners, and poet who has published a beautiful book on her experience with a life-threatening illness that put her in the hospital, fighting for her life.  The book is titled, When the Nurse Becomes a Patient: A Story in Words and Images, published by Kent State University Press.
What happens to older adults who are without a family, friends or social network to support them as their health deteriorates? One local geriatrician says these seniors are less likely to grow old at home, and run a greater risk of needing long term nursing home care. Senior Fellow Liz Seegert reports on the burgeoning problem of "elder orphans."
Senior Fellow Kristi Westphaln, RN MSN PNP-PC is a San Diego based Nurse Practitioner with clinical expertise in pediatric emergency health care, pediatric trauma, and child abuse.  Here's her latest episode of Inside Tale From the Cribs: On Call in the World of Pediatric Sexual Assault. Below she shares her personal account:
I vividly remember the day that I realized that the world wasn't safe.  It was 1993, I was 15 years old, and 8 year old Nicole Parker was abducted from the front yard of her Los Angeles home.  She was both sexually molested and murdered- her body was found jammed into a suitcase in a neighbor's closet. I didn't know that I was going to become a nurse, a nurse practitioner, or that I would one day become involved as a member of the child protection teams at both Children's Hospital of Los Angeles or Rady Children's Hospital. All that my 15 year old brain could process was: what was Nicole thinking in her last moments on earth, her family must miss her so much, and what kind of a person rapes a child.  I was scared, disgusted, and motivated to find a way to make a difference. The case of Nicole Parker ignited my call to action.
Pediatric sexual abuse/assault is a rising problem in society. Approximately 9.2% of victimized children are sexually assaulted. Studies demonstrate that 20% of adult females and 5-10% of adult males have experienced childhood sexual assault or an abuse incident. As many molested and assaulted children are groomed to remain obedient and quiet, the true number of victims is likely much higher.
This tale from the cribs will be tough, however listening and acknowledging the silent crime of sexual assault allows us to give voices to the voiceless victims. I am a certified pediatric sexual assault forensic examiner (SAFE) and this segment invites you to join me while I'm actively on call for the Chadwick Center sexual assault team at Rady Children's Hospital in San Diego! Many of you may be familiar with shows such as CSI or Law and Order Special Victims Unit.
This is the real deal- the inside glimpse into the world of pediatric sexual assault forensic nursing. Fellow nurse practitioner and pediatric sexual assault examiner, Stacy Bright, will be joining the show as she shares stories of her 18 years of expertise in the field of forensic nursing.  Together, Stacy and I are nurse practitioners with a calling- we are called to advocate for the safety and well being of children, while collecting the evidence to bring justice to the guilty.
Every time that I carry the pager for pediatric sexual assault,
I pray for child safety from the bottom of my heart.
Behind each beep lies a child that hurts,
We hope for the best and prepare for the worst.
Podcast: Play in new window | Download
Subscribe: Android | Email | RSS
Healthstyles in produced by the Center for Health, Media and Policy. To hear archives of previous programs search here.