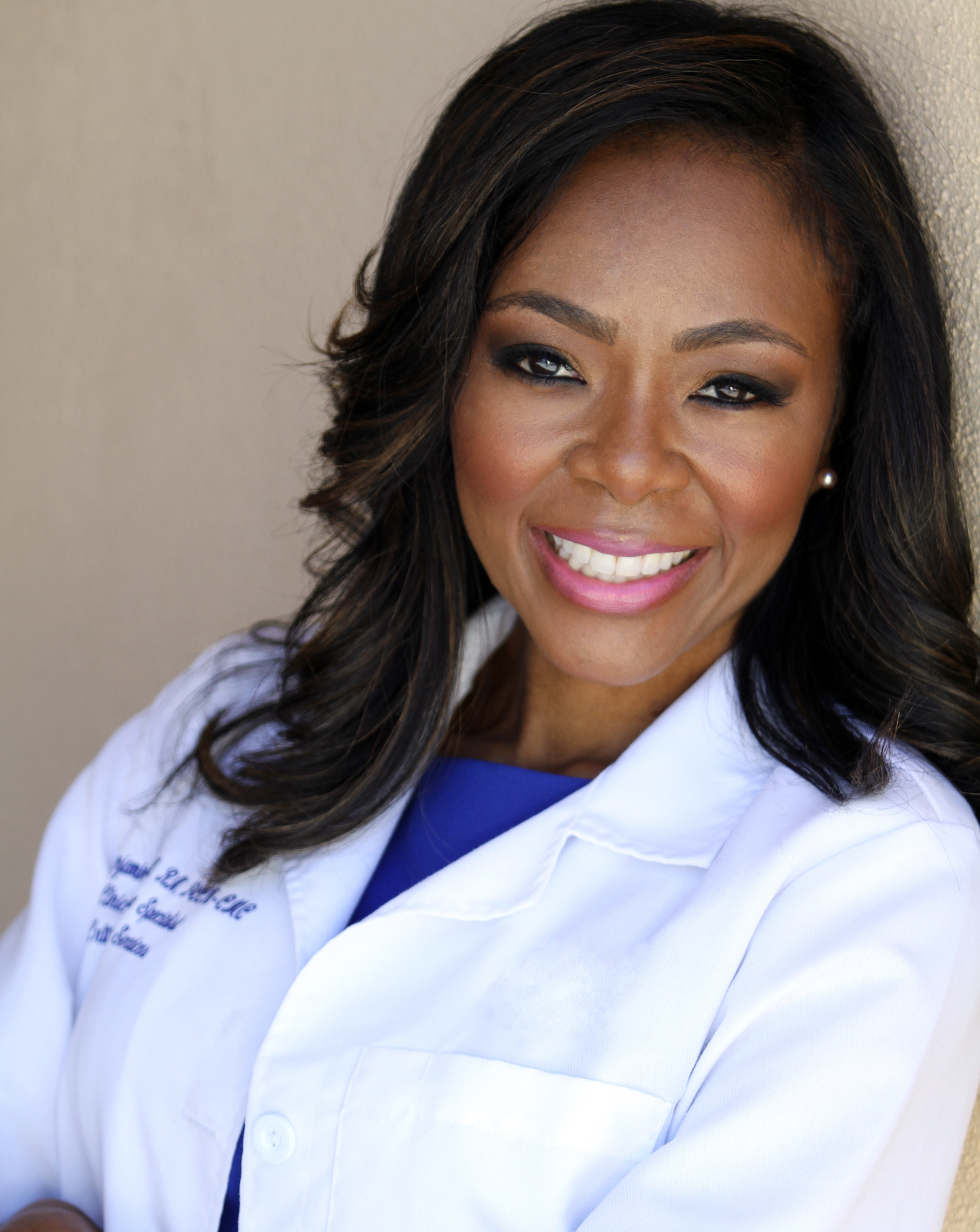 The Center is happy to welcome a new Senior Fellow. 'Nurse Alice' Benjamin brings a wealth of clinical and media experience, and will be a regular contributor to HealthCetera blog, radio, and programs, as well as her own special projects.
Nurse Alice Benjamin is a nationally board specialty certified and award winning Cardiac Clinical Nurse Specialist with nearly two decades of experience in cardiovascular health. She currently works as the Clinical Nurse Specialist for the Advanced Heart Failure and Coronary Care units at Cedars Sinai Medical Center in Los Angeles, California. She is also a community health activist, and an involved member of several professional organizations.
Most notably, she was the first African American nurse elected to the American Nurses Association California Board of Directors. She has also served on the National Health Policy Committee for NBNA, is a former California AARP Affordable Care Act Advisor, and is chairman for the American Heart Association's Western States Multicultural Health Equity Task Force.
Nurse Alice is also a media health expert and writer. Some of her television appearances include The Dr. Oz Show, Dr Drew, HLN News Now, FOX News, TruTV In Session, America Live with Megyn Kelly, The Doctors, Dr. Steve Show, and DC Breakdown. She's also appeared on a variety of radio shows across the nation as a health expert for Fox News affiliate radio stations, the Tom Joyner Morning Show, and Los Angeles stations KJLH, KDAY and KTLK.
Nurse Alice graduated with honors and dual bachelor degrees in Nursing and Psychology from San Diego State University. She later received her masters degree in Nursing at Point Loma Nazarene University. Alice tweets to nearly 3,000 followers @AskNurseAlice. Her personal website is www.alicebenjamin.com.