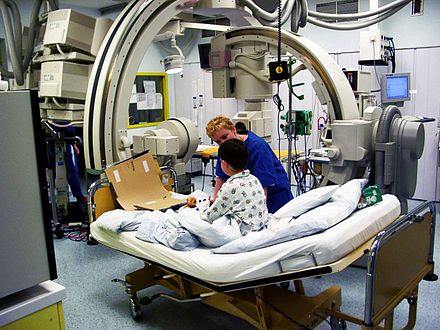 Workforce morale is a concept that sounds nice on paper but is too often shunted to the bottom of the priority list in practice. Working in tandem—and often butting heads—with patients, physicians, hospital staff, and each other, nurses often feel depleted, emotionally and physically, at the end of their shifts. And, as nurse-to-patient ratios continue to grow, 'burn out' is something that nurse managers need to be especially vigilant about.
In her talk at last month's Transcatheter Cardiovascular Therapeutics annual meeting in San Francisco, CA, Bernadette Speiser, MSN, CCRN, RCIS, of the Palo Alto Veteran Administration Health Care System, spoke to all of these challenges facing nurses and nurse managers, specifically those trained to work in the close quarters of the cardiac catheterization laboratory.
Morale, as she defined it, is "the confidence, enthusiasm, and discipline of a person or group at a particular time." In the cath lab, Speiser said, good morale is a hard state to achieve because "we're always squeezed from both ends" in trying to find qualified and available staff and simultaneously balancing the budget. Nurse turnover ranges from 8-44 percent annually in the United States, and replacing a single RN lost to turnover costs between $36,000 and $48,000, she said.
It's is the nurse manager's responsibility to maintain excellent team morale. Speiser explained that a good manager is not only smart and capable, but someone who can focus on building morale and trust within the team by maintaining open communication, setting concrete goals, and "walking the talk."
"Flexibility, flexibility, flexibility," is the ultimate key toward maintaining good morale, Speiser said. If the staff feel good about what they do on a daily basis, "whatever happens out there economically is not going to be so much of a push for them. And they need to know… they're providing good patient care when they are in your department."