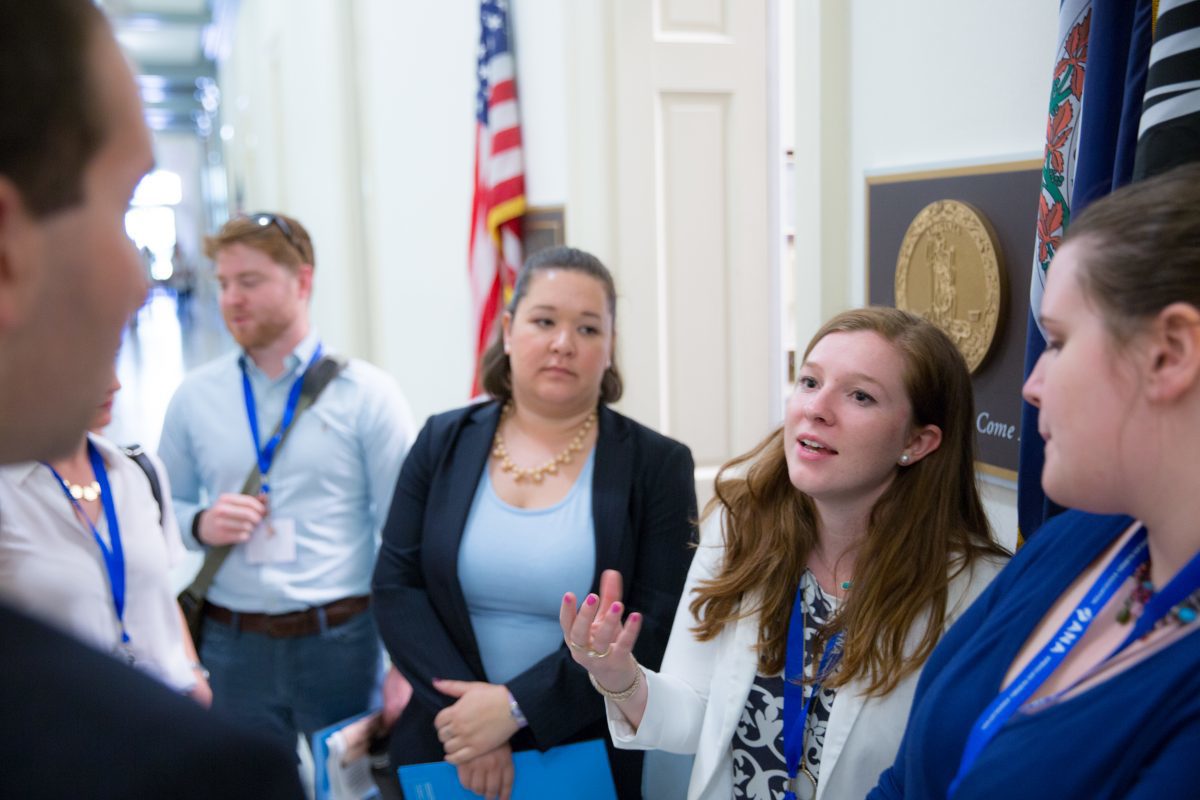 On a hot Washington Thursday, June 22, a group of health care professionals and students in white coats descended on Capitol Hill to protest the proposed American Health Care Act (AHCA)
This new Act would replace the current Affordable Care Act. President Trump was quoted as saying that the House-passed health care reform bill as being a "mean" health insurance bill. The AHCA would leave almost 24 million uninsured. Nurses, physicians and other [health] professionals stood tall at this press conference.  House Minority leader Nancy Pelosi, Congressman Raul Ruiz, a physician from California and Congressman Steny Hoyer from Maryland [were] in attendance.
The vehemence with which this group expressed their displeasure with the bill was refreshing.  We heard physician after physician speak of the horrors and dangers of having no insurance, the consequences of which we all have seen in many patients who deserve better.  Possible victims include: elderly patients in nursing homes, whose costs represent 42% of the Medicaid dollar (nursing home residents account for about 6% of Medicaid enrollees); women seeking gynecological care; pregnant women whose pregnancy may now be defined as a preexisting condition; children on Medicaid, which covers 40% of all children; and disabled individuals living in facilities covered by Medicaid.  All will be vulnerable. 
The [health care] group continued to voice the mantra, "Do no harm" and speakers addressed the harms of this proposed bill would have if passed. Passage of this bill would devastate a population that finally received health insurance through the ACA, after many years of poor or delayed care. Today's American population is aging.  The proposed legislation would turn the clock back for the elderly, women and children toward failed "uncompensated care" pools.  We spoke of people with conditions that are preventable or curable if picked up under current routine preventive care ("essential health benefits"), which could disappear under the new law by 2019. 
GW Nursing students who attended the briefing share their reactions about attending:
Kari Deakins:
"As a student, it was very inspiring to be able to stand shoulder to shoulder with providers of the interdisciplinary team to share our disagreement with the new AHCA. Our patients will be from many socioeconomic backgrounds in the future, and we must ensure that vulnerable populations are protected. The newly proposed AHCA risks the loss of health care benefits to millions of Americans, the possible denial of future benefits to millions more. It was motivating to listen to our future colleagues and physicians tell countless stories about their patients who would be affected by this damaging legislation. We must be vigilant and active as students to protect our patients and those that who need our help, and as we move into our practice and nursing careers, we must remain proactive in the advocacy of our patients."  
Jennifer Kanelos:
"Participating in the white coat press conference was one of the most inspiring and memorable days I've had at GW to date. Gathering on Capitol Hill with nurses, physicians and med students united in the belief that all Americans deserve access to affordable health coverage, left an impact on me that will last a lifetime. From day one, we learn at GW SON to provide patient centered care focused on evidence based research. The facts are unequivocal, denying millions of people health coverage like the AHCA would do, will have devastating results on our ability to provide care for those that need it most.
I am halfway into my nursing education, and something in me has changed for the better. My experience at GW and with patients in the clinical rotations, have given me a new outlook on the world. I see people and our country differently now, and standing among so many providers with the Capitol and Washington Monument behind us, I truly felt like I belonged to something bigger than myself. Energized by the passion and commitment of the speakers and elected officials, I became a healthcare advocate that day. I look forward to a lifetime of speaking out on behalf of my patients, working towards a more perfect union, and maybe even one day asking for your vote".
We were all there to prevent the devastating effects of the AHCA. We cannot afford to harm the American people with this bill, which would dismantle care that had finally become a reality for so many. As health care professionals we must DO NO HARM!
Update: On Tuesday, June 27, Senate Republican leaders bowed to pressure from within their own ranks and postponed a vote to overhaul the Affordable Care Act until after the Fourth of July recess. 
This post is written by George Washington University faculty member Joyce Pulcini, PhD, RN, PNP-BC, FAAN, with contributions by Kari Deakins and Jennifer Kanelos, George Washington University School of Nursing students who attended the action. Dr. Joyce is a member of the National Advisory Council at the Center for Health Policy and Media Engagement.