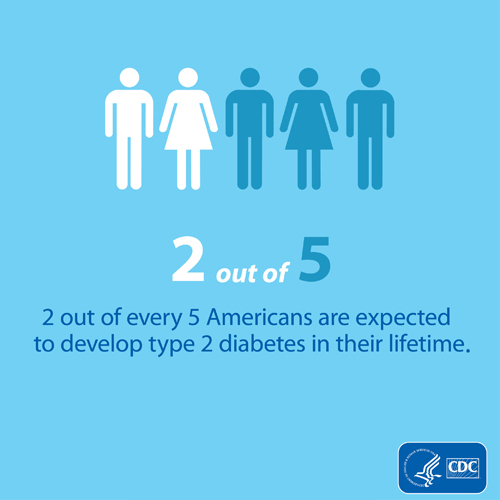 According to the Centers for Disease Control and Prevention, nearly half of all adults are living with one or more chronic health conditions and the rate continues to climb. Chances are you or a family member has been diagnosed with a chronic condition that requires medical management. Over 20 million people have diabetes and eight million are unaware that they have this disease. Obesity, which affects one out of three adults, increases one's risk for diabetes. Individuals with diabetes constitute the largest percentage of patients who experience kidney failure and subsequently require dialysis. Asthma, a more recognizable condition, affects one in twelve people. Asthma is not age specific and children who have asthma were more likely to seek medical attention three or more times in a 12-month period. Heart disease is the number one killer in the United States. To manage hypertension and reduce the risk of having a heart attack or stroke, some individuals must take up to four medications. The rate of cancer is not too far behind heart disease and over ½ million cancer patients are treated with chemotherapy each year. The effects of chemotherapy beget a new set of health problems.
Chronic diseases are the leading cause of disability and account for most of the nation's $2.7 trillion annual health care expenditure. How will the health care bill affect you and your ability to manage chronic conditions? Do you know if your premiums will go up or if your pre-existing condition will be covered? Two months ago, the House narrowly passed their rendition of a new health care bill. Although the bill was touted as "political suicide" by
Representative Louise M. Slaughter, Democrat of New York, some were ecstatic about the win. Republican Pete Sessions calls the new health care plan  "The World's Greatest Health Care Plan Act of 2017". Initially, President Trump agreed with Mr. Sessions and stated that the bill was "incredibly well crafted". More recently, CNN stated that Trump switched his position and referenced the House health care bill as "mean".
With the ongoing polarizing debates about the new health care bill, many are wondering what the bill truly means. To help us better understand the implications of the House bill, Sonja Nesbit, the Senior Government Relations Director at Arent Fox, LLP in Washington DC, explains the basics of the bill. Sonja is well versed on the Affordable Care Act and what Americans stand to gain and lose following an ACA repeal.
Will you be placed in the high-risk group for health care coverage and have to pay higher health insurance premiums? Will you or a loved one have to choose between paying for health care coverage or housing? Or, will you represent one of the several millions who will lose health insurance altogether? Click on the link below to hear Sonja's brief summary of the bill. She clears up many misconceptions about the bill, describes what it means on an individual level and discusses state implications.