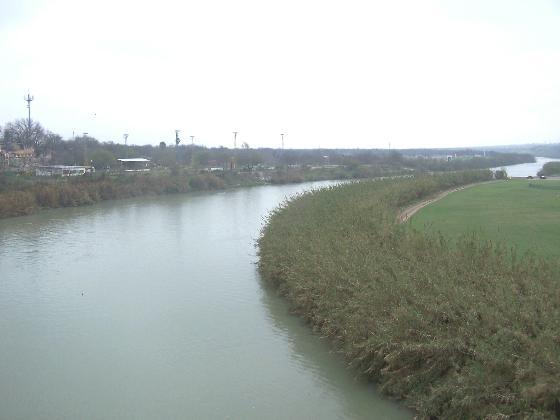 "There is nothing compassionate about the failure to enforce immigration laws," attorney general Jeff Sessions said yesterday, in a surreal usurpation of the word compassion. In announcing the end of the Obama administration's Deferred Action for Childhood Arrivals, or DACA, program, he made 800,000 young adults brought to this country illegally as children vulnerable for deportation as soon as March of next year.
Compassion literally means "to suffer with." But like me you may be blocked from this suffering by a bout of compassion fatigue, brought on from the relentless assault of terrible news. Others have called it outrage fatigue or resistance fatigue. But because Sessions bastardized compassion, I think it's important to reclaim that concept.
To suffer with: I am not vulnerable for deportation, yet I want to cultivate the ability to understand what this policy change means for people who are. I'm also overwhelmed; I'm afraid of the responsibility I bear in our culture; I want to hide from it.
And so I turn to poetry.
Sherman Alexie's new poem, "Hymn," is an incantatory series of rhyming couplets through which we can, along with the poet, declaim: "I will sing for people who might not sing for me. / I will sing for people who are not my family."
Claudia D. Hernandez crossed the Rio Grande/ Rio Bravo with her family when she was 10 years old. "The River Never Happened to Us (ii.)" ends with this startling image: "Yet   we   continued   to trickle / shards   of   mud,   as   if   the river   had never happen to us." Hernandez's poem is part of an online collection featuring nine undocumented poets, curated by Christopher Soto and published by Southern Humanities Review.
Li-Young Lee describes his writing of his poem "Immigrant Blues," which begins with a line his father told him as a boy: "People have been trying to kill me since I was born…" Click the audio link to hear him read the poem, and then listen again.
Eduardo C. Corral provides the poetic perspective of a child of an undocumented immigrant. "In Colorado My Father Scoured and Stacked Dishes" presents a series of heartbreaking images, told in a heartbroken voice: "Once, borracho, at breakfast, / he said: The heart can only be broken // once, like a window."
Guatemala-born poet Alex Alpharaoh performed "WET: A DACAmented Journey" in Los Angeles in August. "Soon the witch-hunt will begin," he chants. "Which one of you brought the matches?" In an interview posted yesterday, he said of people who deny the importance of immigrants to America's culture: "They're not paying attention, and they're not really looking at their history."
Let's pay attention. Let's look at our history. Tell me what you're reading.
---
Image source: Rio Grande/Rio Bravo, J. Stephen Conn, flick