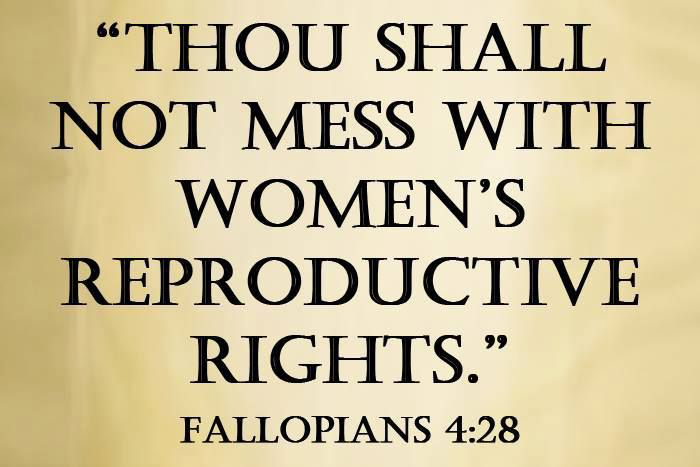 As Congress is poised to pass the tax bill without an economic analysis by the Congressional Budget Office or public hearings, questions have arisen regarding what's in the bill. Because the House and Senate versions of the bill differed, a Conference Committee has developed a negotiated version that they believe both Houses will support. But most Congressional members will not see this bill until today and will be expected to vote on it next week. One question is whether the final bill contains language that can  be used to restrict women's right to abortion.
The House bill had provisions for including unborn children as beneficiaries in 529 Plans for college savings, which some have noted to be a strategy for establishing "personhood" for fetuses. While some have disputed this claim, Snopes confirmed it as mostly true, noting: "Because the language included in the GOP's 2017 tax overhaul legislation does not explicitly state a goal of creating legal precedent or fetal personhood, but because it implicitly does this through otherwise unnecessary regulation, we rate the claim that "fetal personhood" language is included in the 2017 GOP tax plan as mostly true.
There is a growing concern among some sectors of our country that women's access to reproductive health services is under assault at the federal level through actions proposed or taken by the Trump Administration and the Department of Health and Human Services, as well as by Congress. The Affordable Care Act, also known as Obamacare, strengthened women's access to reproductive health services in a number of ways, including by expanding health insurance coverage and providing many women with access to no-cost birth control. Indeed, it was the first law to set minimum coverage requirements for women's reproductive health services and birth control across all health plans. As a result, the number of women paying for contraceptives fell from nearly 21 percent in 2012 to fewer than 4 percent by 2014, according to the Kaiser Family Foundation. As a result, both birth and abortion rates have declined, underscoring the importance of women's access to financially affordable, reliable contraception.
The ACA did build in exceptions for religious organizations, but the Supreme Court expanded the exceptions to any business formed as "closely held corporation" that objected to providing contraception coverage on religious grounds in the case of Burwell v. Hobby Lobby.
On October 6, 2017, under the title of "Executive Order Promoting Free Speech and Religious Liberty," the Trump Administration issued new roles expanding the Hobby Lobby exceptions to any employer who has a religious or moral objection to providing birth control coverage.
In addition, continuing attempts by Congress and the Administration to undermine the ACA have the potential to reduce access to health coverage through the state and federal health insurance exchanges and the expansion of Medicaid–and thus to reduce women's access to reproductive services and treatments. Poor women need assistance with paying for birth control. Have you priced a box of condoms lately? The threat of capping or cutting or block-granting Medicaid is a real threat to women's access to affordable birth control.
These federal actions speak to the vulnerability of women who seek to control their reproductive lives. But women in some states will be protected from these attacks on women's access to reproductive services and birth control.
On October 25th on HealthCetera in the Catskills on WIOX Radio, I interviewed two guests about the protections that New York State provides women to ensure that they still have access to reproductive services. Debra Marcus, the Chief Executive Officer of Family Planning of South Central New York, and Lisa David, CEO and President of Public Health Solutions, joined me in this discussion. [For the purposes of transparency, I'm a member of the board of directors of Public Health Solutions.] The conversation provides examples of how other states can act to protect women's reproductive rights. You can listen to the program here:
Podcast: Play in new window | Download