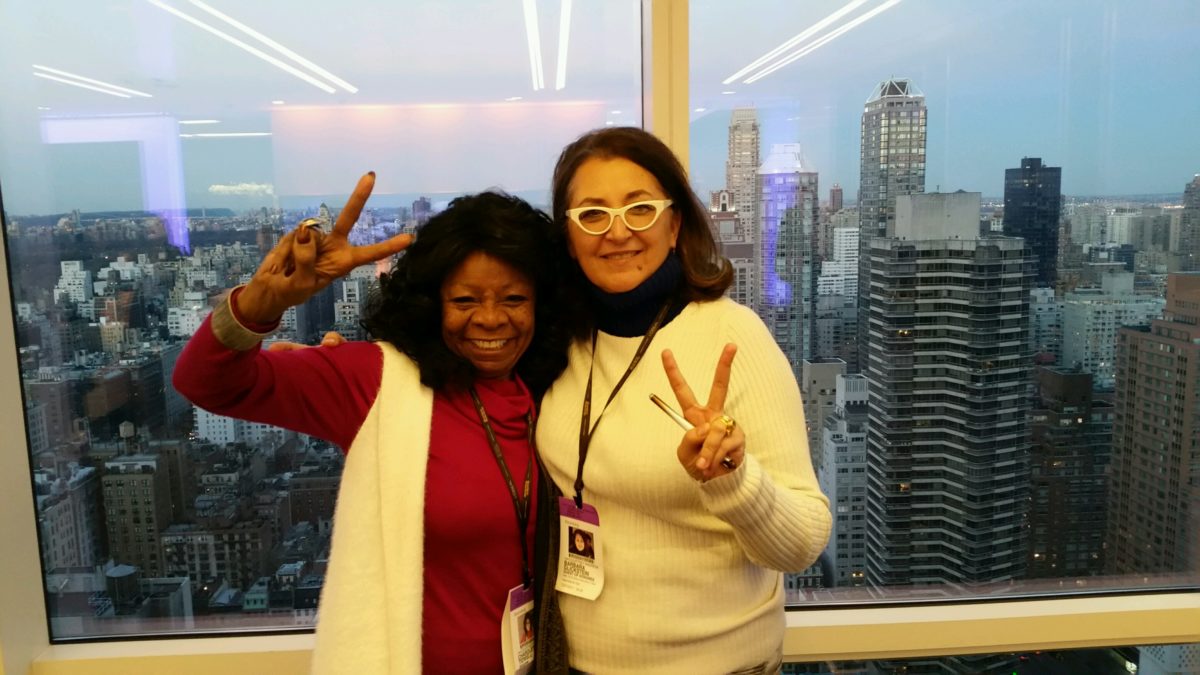 I was in the women's room reapplying lipstick during cocktails at the L'Oreal Paris Women and Worth gala event on December 6th celebrating 10 extraordinary women making a difference in people's lives every day in our  country.
I turned to watch this elegant woman walking down the entrance steps in a black sequin gown wearing a pair of black silk stiletto heels. She made it down the steps with poise. I had to ask her how she does it – wearing those spike heels with grace because I never could and my feet, in shorter heels, were already starting to smart.
She said, "You have to wear this shoe height a lot and just keep practicing" adding that she'd been practicing for years. She's 71.
We continued our powder room banter about fashion and parted ways with a smile.
The award presentation part of the evening started and Hoda Kotb announced the Women of Worth Award to Charlotte Tidwell. Walking up to the podium in those stiletto heels was the woman I chatted with about lipstick colors and high heels.
http://Embed from Getty Images
Then I heard her story.
Charolette Tidwell, BSN, MEd, RN, had a very successful career as a nurse in her hometown Fort Smith, Arkansas. Upon her retirement in 2000, she founded Antioch for Youth & Family a non-profit to combat her hometown's hunger crisis. Focusing on family nutrition, mentorship for at-risk youth and elderly care, Tidwell's organization provides resources to more than 10,400 people in need, with more than 800,000 meals each year. She also spearheaded the development of a community garden to source fresh produce for her pantry, while providing more than 1,000 schoolchildren with opportunities for garden-based STEM learning.
Here she is in her own words describing her work. "I feed, I mentor, I nourish." 
Tidwell is referred to in some media coverage as a retired nurse. When I asked her about this she said she's still doing nursing by addressing food insecurity in community.