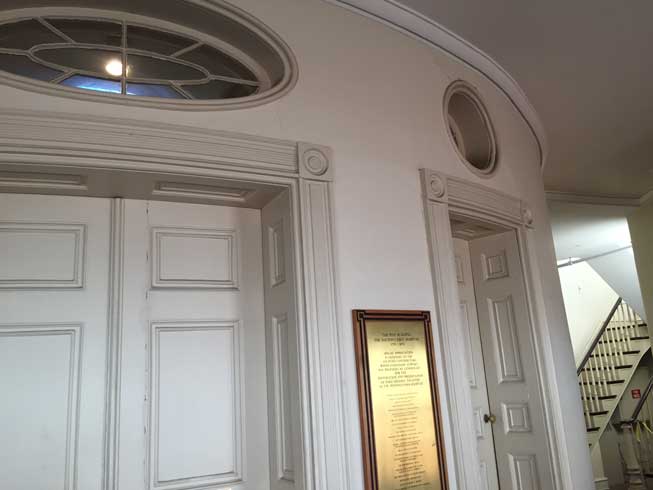 Dickens once wrote: "Marley was dead, to begin with. There is no doubt whatever about that. The register of his burial was signed by the clergyman, the clerk, the undertaker, and the chief mourner. Scrooge signed it. And Scrooge's name was good upon 'Change' for anything he chose to put his hand to. Old Marley was as dead as a doornail."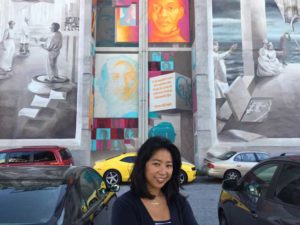 "Old Marley" may have been dead as a doornail, but our health care doesn't have to be. A recent trip to Pennsylvania,adventures exploring the art in Philadelphia, and some musings regarding the "ghosts" of health care past represent important reminders: A consensus has not yet been agreed upon the measurement and definition of health. Additionally, the human soul is larger than a law, news article, tweet, cloud of big data, research report, or a solidary group of powerful individuals. Context shapes the world we live in and our art creates connections.
Art is everywhere in Philadelphia. Random turns down random corners lead to amazing sculptures, murals, and monuments. History is thick in Philly, as is the commitment to supporting heart by creating art. This episode of Healthcetera welcomes listeners on a tour at the intersection of health, heart, and art in Philadelphia with special guide, Dr. Sunny Hallowell. Sunny is a pediatric nurse practitioner at the Children's Hospital of Philadelphia, Professor of Nursing at Villanova University, University of Pennsylvania graduate, and an avid follower of health-involved art history.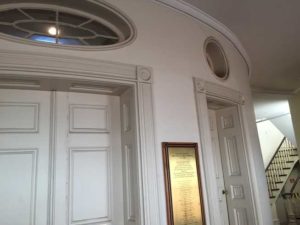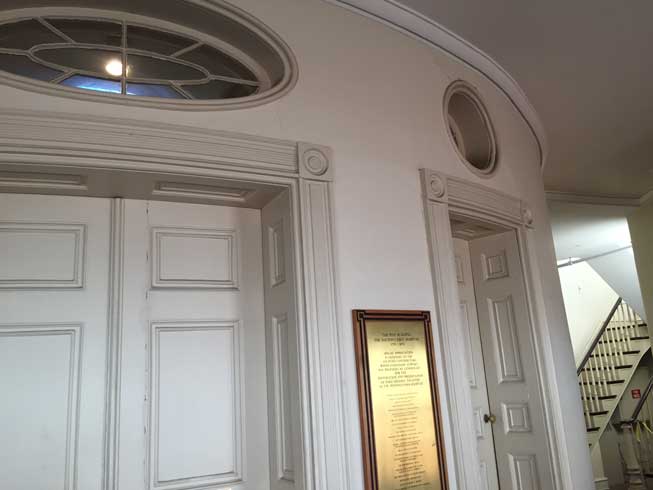 Our tour starts at the historic Pennsylvania Hospital and our first stop is the first surgical amphitheater in the United States. Round, clean, pristine; standing outside of the suite then prompts discussion about "gaze" in The Agnew Clinic by Thomas Eakins.  Sunny then guides me to a painting by Benjamin West entitled Christ Healing the Sick in the Temple.  We talk briefly about the history of mental health care and she reveals a few hidden secrets. Both of these paintings depict "ghosts" of health care past. They inspire as they show us where we've been and guide us where we'd like to go.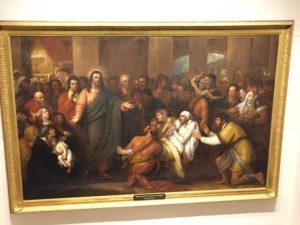 "There are some upon this earth of yours who lay claim to know us and who do their deeds of passion, pride, ill will, hatred, envy, bigotry, and selfishness in our name. I will live in the past, present, and future. The spirits of all three shall strive within me and I will not shut out the lessons they teach." Charles Dickens, A Christmas Carol.
Our final stop on the tour is a mural, which is of particular significance to Philly because it is often referred to as the City of Murals. Over three thousand murals are distributed across the city: invigorating, awakening, and inspiring. Conversations about the future of health care and the definitions of health in American continue to shift over a variety of topics, often difficult to navigate. Sunny leads me to one of the most inspiring murals that I've ever seen, Meg Saligman's Evolving Face of Nursing. Vibrant, diverse, strong; the faces of past, present, and future of nursing shine light on the future of health and that nursing will always be there to care.
Podcast: Play in new window | Download