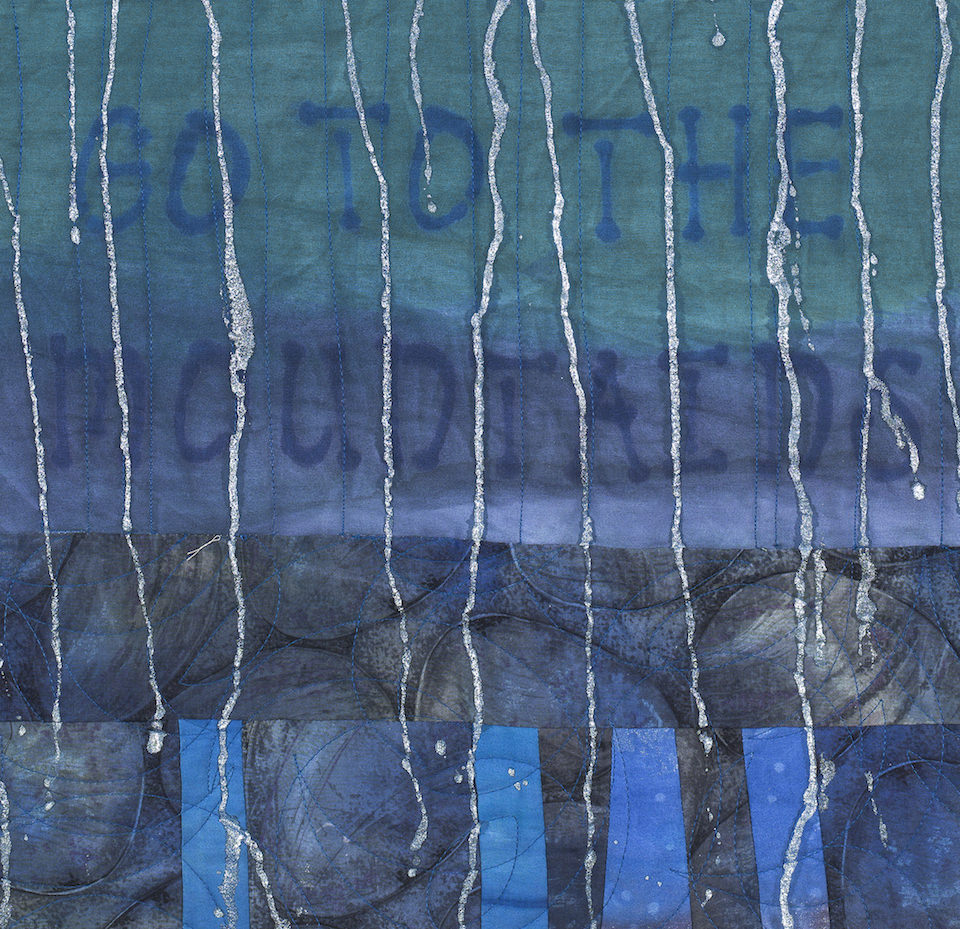 On November 9 the National Academy of Medicine unveiled its Visualize Health Equity Project, an online gallery of 40 visual and verbal artworks. Artists from around the country submitted works illustrating what health equity means to them, expressing the opportunities and challenges surrounding the health of their communities.
The gallery demonstrates an impressive diversity of imagination that gives me hope for humans.
I'm happy to say that my prose poem "Health Equity as a Stand of Quaking Aspen: Sangre de Cristo Mountains" is among those on display. Even though I live in Brooklyn, my poetry is centered in the U.S. Southwest, where the great paradoxes of endangerment and beauty, brutality and tenderness are displayed in its many damaged ecosystems and in its high rates of health disparities.
I wrote in a brief essay accompanying my poem:
"New Mexico is a bellwether of how changes in climate, agriculture, and regulation affect public health, as well as the recovery possible through strategies designed to improve care access for Native residents and to restore aspen to mountainsides they've inhabited for millennia.
Aspen clones act as a living symbol of communal strength in biodiversity. But they're more than metaphors: their health and ours are inseparable."
Such ideas aren't new, and poetry has deep ties to both environmentalism and social justice. But it's a prose writer I think of as the poet laureate of 20th-century American conservation. Aldo Leopold's rhythms and eloquence made clear what human greed had already imperiled by 1910, and in his prose he adopted two of poetry's oldest traditions, the pastoral and the elegy, in crafting his argument for a "land ethic"—a philosophy in which any definition of community must also include nonhuman life.
Phrase by phrase and species by species, Leopold made his poetic case for "interdependence."
By the turn of the 21st century, poets began using terms such as ecopoetry, ecocriticism, and ecopoetics to define how they would grapple with environmental crisis. They asked: How might the entire poetic enterprise—the composition, publication, reading, and performance of poems—inform an environmental ethic? Melissa Tuckey uses the term ecojustice poetry to describe poetry "at the intersection of culture, social justice, and the environment," a poetry "of interconnection."
I'm seeing more and more interconnections in contemporary poems between health disparities and ecological disaster. Of the many poets illuminating such issues, I'd like to point to one whose work provides a very moving example of lyric possibility.
William Brewer's first full-length collection of poems, I Know Your Kind, reveals the opioid crisis as an outgrowth of the environmental and economic devastation afflicting his native West Virginia, the state with the highest death rate from opiate overdose.
Brewer conjures a world we can't turn away from. "Like timber, like anthracite, death is a natural resource," Brewer writes in "West Virginia." These poems break and mourn and collapse; they brave the muted stillness remaining after tragic death; and ultimately they risk the claim that these hidden lives and that blasted landscape merit saving.
In "In the Room of the Overdosed, an Ember" the speaker addresses the body of a departed friend:
"You are still here. Each second of late-winter dark is a feather stitching the wings of your ghost.
The coal is almost gone, and soon the mountain tops, and fresh water, after which
this will be the cellar of how many centuries, locked away?
Snow wrapping the hills like caul fat.
Cattle on the hills, drops of soot.
The sky is blind and open for the snow."
Blind and open . . . Isn't that sky like so many us, our human eyes open but not seeing? Isn't that how we've responded, as a culture, to the opioid epidemic, to health disparities overall, and to our changing climate?
Leopold wrote that the poet's motivation is "the thrill to beauty." Brewer's work and the Visualize Health Equity Project are important efforts in helping us recognize the beauty and connections that endure in the midst of ruin. Policymakers will do well to study these and other artworks as they strategize to avert catastrophe.