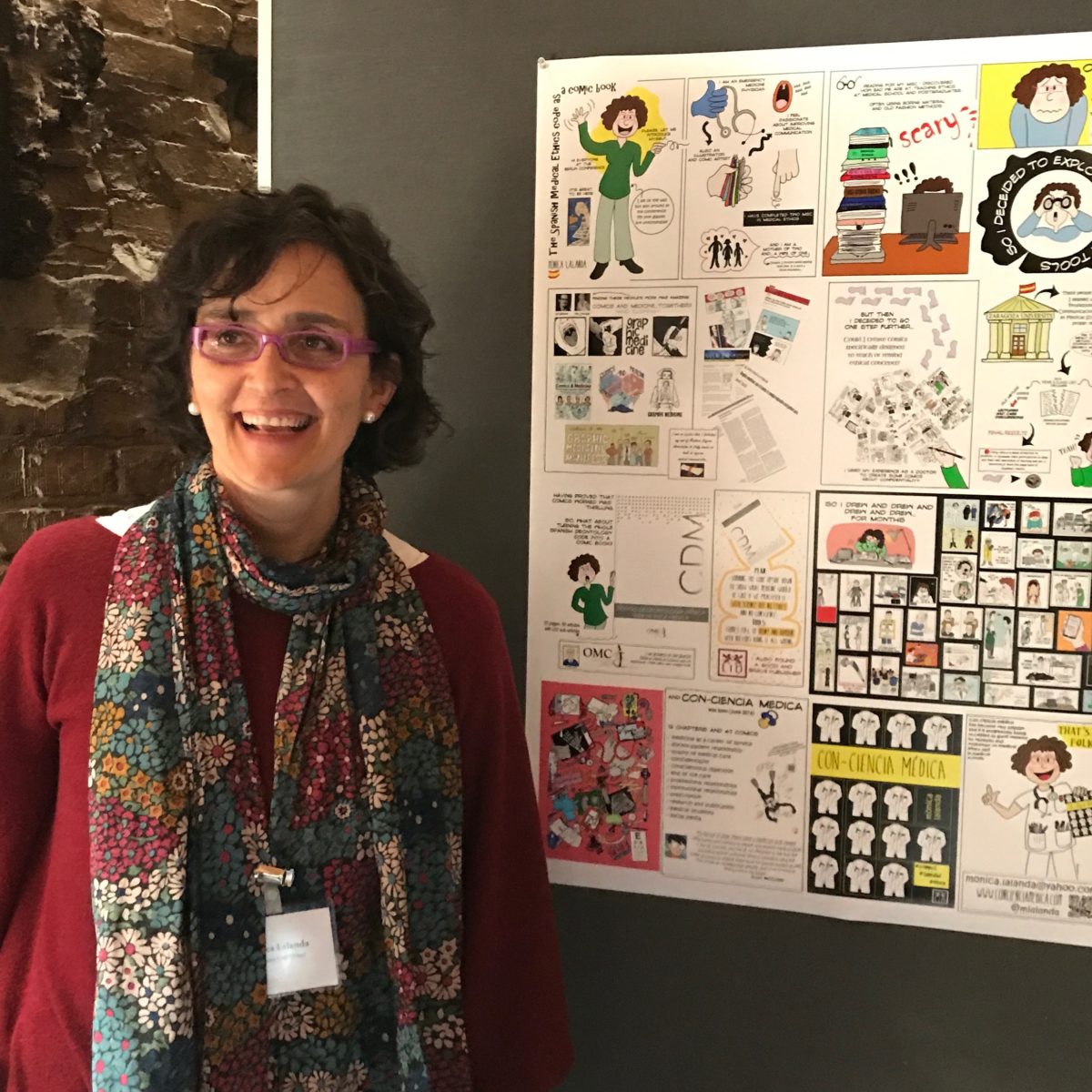 Graphic Medicine (www.graphicmedicine.org) is a growing field that encompasses the intersection of comics and health care. A leader in this nascent field is Dr. Monica Lalanda, an emergency room physician in Spain. Dr. Lalanda has integrated her comic-making and practice of medicine into her teaching of medical ethics. 
She also spearheaded the effort to create the Spanish-language version of the Graphic Medicine website, Medicina Gráfica, (https://medicinagrafica.com). You can learn more about Monica's work, and her book Con-Ciencia Medica, on her website, https://monicalalanda.com. She tweets @mlalanda. She is interviewed here by nurse, cartoonist, and Senior Fellow MK Czerwiec, who also co-runs the Graphic Medicine website. (www.comicnurse.com) 
This month a special issue of the American Medical Association's Journal of Ethics is devoted to ethical issues related to using comics in healthcare. Dr. Lalanda's contributed to this article to the issue: http://journalofethics.ama-assn.org/2018/02/medu1-1802.html 
Also this month, an traveling exhibit and online Graphic Medicine resource center has been launched by the National Library of Medicine. Learn more about that exhibit here: https://www.nlm.nih.gov/exhibition/graphicmedicine/index.html. 

You can listen to the podcast here: